Nashville Gift Ideas and Gift Stores
Locating the Perfect Gift
Nashville has some amazing gift stores where you can find something for everyone on your list. Enjoy the shopping life, Nashville Life!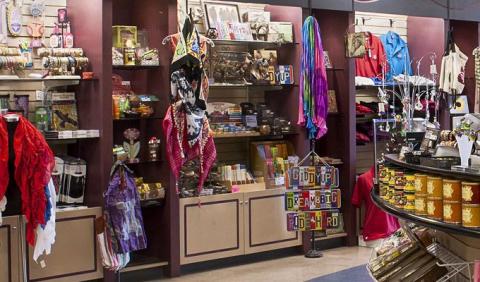 Nashville Gift Stores
Phillips Toy Mart is a Nashville Family Tradition! You (and your kids) will be amazed at the huge selection of toys for children of all ages.
Adventure Science Center is Nashville's amazing, hands-on science and technology museum for guests of all ages.
Adventure Science Center
37203
Nashville
,
TN
We specialize in vegan, macrobiotic food including organic hand crafted miso, natto, locally made sauerkraut, tempeh and a wide variety of sea vegetables. We carry unique donabe clay hot pots made in Japan and other curated kitchen items.
HealthGoods Market
37205
Nashville
,
TN
The Peanut Shop was once the home to Planters Peanuts. Our Nashville nuthouse was one of 2,000 stores Planters had across the country. In 1960 Planters did away with their retail stores and that is how The Peanut Shop came to be.
Made in Nashville - Corporate and Personal gift boxes and gift bags. Nationwide shipping.
Schakolad dates back to 1969 with experiences throughout Europe and South America. For the past 13 years, the family owned and operated Franklin location has served up European style chocolates as well as custom and engraved chocolates.
Schakolad Chocolate Factory
443 Cool Springs Boulevard Ste 107
37067
Franklin
,
TN
Franklin Glassblowing Studio
1143 Columbia Avenue Suite A10
37064
Franklin
,
TN
The Avenue Murfreesboro is an open-air regional lifestyle shopping center in Murfreesboro, Tennessee located 27 miles southeast of downtown Nashville. More than one hundred stores reside within the complex.
The Avenue Murfreesboro
Murfreesboro
,
TN
At Cracker Barrel Our Approach To Food - We cook it up with quality ingredients and genuine hospitality.
Mallory Lane & Baker's Bridge Road
37027
Brentwood
,
TN
American Girl, which produces a signature line of doll toys, will open its first "experiential retail store" in Tennessee in the CoolSprings Galleria.
Pages