Nashville Hiking Trails
best hiking trails in Middle Tennessee
Looking for the best places to hike with your friends and family in Nashville and middle Tennessee? Well you have come the the right place we are proud to list some of the best trails in middle Tennessee.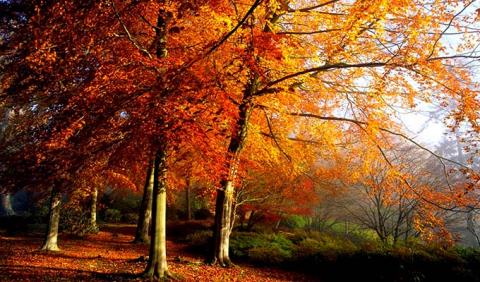 Hiking in Nashville and Middle Tennessee
Edwin Warner Park in Nashville is a favorite park to many in middle Tennessee. There are miles of walking trails. The Model Airplane Field is something to see. Many pavilions for picnics and beautiful greenways.
3 - Lighted Baseball/Softball Fields
2 - Lighted Inline Hockey Rinks
4 - Picnic shelters with tables
1 - Lighted Skate Park
2 - Playground Areas
2 - Concession Stands / Restrooms
1 - Walking / Bike Trail
Montgomery Bell State Park is equipped with a conference center that can host up to 500 people. The onsite restaurant is open every day and available to cater events. Within the center, the inn offers 120 rooms and five suites.
Montgomery Bell State Park
37029
Burns
,
TN
Bledsoe Creek State Park is rich in history. It was once a prime hunting ground for the Cherokee, Creek, Shawnee and Chickamauga Native American tribes.
Bledsoe Creek State Park
37066
Gallatin
,
TN
Fall Creek Falls features an inn with 145 hotel rooms, a restaurant and extensive meeting space. There are also 30 cabins and 222 campsites. Backcountry camping is also available with permit.

The Old Stone Fort was built during the Middle Woodland Period, 1,500-2,000 years ago. Native Americans used this area continuously for about 500 years, eventually leaving it abandoned.
Old Stone Fort State Park
37355
Manchester
,
TN
The Henry Horton State Park offers several lodging options, including an inn, eight cabins, 56 RV campsites, 10 tent campsites, nine primitive campsites and three backcountry campsites. There are also three group campsites available.
Henry Horton State Park
37034
Chapel Hill
,
TN
Dunbar Cave State Park is located 60 minutes northwest of Nashville and about one and a half miles northeast of downtown Clarksville in Montgomery County.
Dunbar Cave State Park
37043
Clarksville
,
TN
Two Rivers Park is a place where folks go to enjoy their time off in an idealistic "Neighborhood Park" Located in Donelson right next to the McGavock high school as well as right down the street from the Historic Two Rivers Mansion .
Owl's Hill Nature Sanctuary is a protected green space in northwestern Williamson County, Tennessee. Usage is dedicated to a mission of education, conservation, restoration, research, and species protection.
Owl's Hill Nature Sanctuary
37027
Brentwood
,
TN