Nashville Used Music is Nashville's oldest operating music store. From its founding in 1976 until today, our shoppers have discovered a treasure trove of musical items that are sold throughout the Mid-South
Good used, clean, working instruments & equipment is the meat & potatoes of our business. We search near and far to find good used gear for the beginner and working musician. It could be a used item that is last year's model and looks and plays like brand new or very cool gear from a few years back that is in excellent condition. We sell all used gear with a guarantee and at great low prices.
Vintage & Collectible instruments like Strats, Les Pauls, older Martins or Selmer Mark VI Saxophones etc. are hard to find. When we get them they go quickly so check with us often.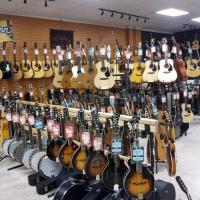 Business Location:
Nashville Used Music
37211
Nashville
,
TN
Phone:
Phone: (615) 837-7529