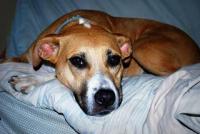 The SPCATN is a non-profit organization devoted to helping animals in need in the state of Tennessee and surrounding areas. Our mission is to end animal cruelty and suffering in our state and beyond through education, investigation, and prosecution. We provide a safe haven and protection for abandoned, abused, neglected and unwanted animals and promote animal welfare through programs and services that mutually benefit animals and people.
At the SPCA of TN we:
RESCUE, REUNITE, PROTECT, REHABILITATE and RE-HOME
The SPCA of TN is a non-profit organization funded by donations and run entirely by volunteers. If you will like to sponsor and animal in need please mail a check to TNSPCA P.O. Box 1014 Brentwood, TN 37024-1014.
Our Current Wish List:
Donation of pet foods, dry & canned (particularly canned non-gravy cat food).
Cedarific or scoopable kitty litter for our Food Bank & for pets that are in Foster Care.
Staples or Walmart Gift Cards for office and other supplies.
Postage Stamps.
Donation of Gift Certificates & items for raffles.
Donation of advertising space in newspapers, etc.
Donation of printing for posters, flyers, brochures, etc.
Volunteers.
And of course money is always welcome to help pay for veterinary services and veterinary supplies (spay/neutering, flea/tick/worm preventives, vaccines, test kits, etc.).