Sanctuary for Yoga, Body & Spirit was co-founded by Daphne and Tom Larkin in 2004. After many years of traveling back and forth to Los Angeles studying yoga, they were inspired to create a studio home in Nashville that was in line with their hearts. So Sanctuary was born - a sacred space that supports creative expression and expansion, honors the great river of yoga and our individual paths that flow freely, and fosters a heart-centered, joyful practice. The transformation that has occurred and the community that has formed since our beautiful beginning has been incredible!
THE TRANSFORMATIVE YOGA EXPERIENCE
The classes at Sanctuary are ever evolving journeys, which invite you to begin where you are and grow into the classes most suited to your personal needs. We have something for everyone - from beginners to advanced practitioners. All our yoga programs are breath-centered and explore the power and connection to our vital energy, known as prana. Although you will find our classes to honor all forms of yoga, our primary style is Prana Vinyasa Flow. We are proud to feature some of Nashville's best teachers who bring years of experience to their classes. Sanctuary's teachers all have rich backgrounds from a variety of styles of yoga and these backgrounds continually cultivate an ability to infuse life and energy into the practice. Experience Shiva Rea's signature Prana Flow, Vinyasa Flow, Yin Yoga, Therapeutic/Gentle Flow, Live Music classes, and other special offerings.
WHAT TO EXPECT
•Expect a nurturing environment with a strong sense of community.
•Expect to be challenged, supported and creatively inspired.
•Expect a strong collective of individuals who enjoy freedom of expression, exploring the edge, honoring the power of stillness and the great teacher within.
•Expect to expand your practice and your heart whether you are just beginning on this path or have been on this journey for years.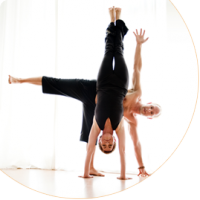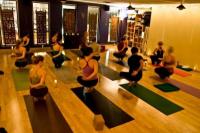 Business Location:
Green Hills -Sanctuary for Yoga
2002 Richard Jones Rd, Suite C-102
37215
Nashville
,
TN
Gulch- Sanctuary for Yoga
37203
Nashville
,
TN
Neighborhood:
--The Gulch
Downtown Nashville
--Green Hills
South of Nashville