Shuckle's Corn Maze & Pumpkin Patch
General Admission includes entrance into Shuckle's Corn Maze, Pumpkin Town, Fiddlesticks Hollow, Wild Fiddle Dee Kingdom & many many activities!
Activities Included In General Admission:
Shuckles 10-Acre Corn Maze
Hey Hey Hayride
New! Jumping Pillow
Pumpkin Bowling
Pumpkin Tic-Tac-Toe
Pumpkin Decorating
Little Fiddler Zip Lines
The Great Pumpkin Slide
New! Rope Maze
New! Corn Pen
Punkin' Tic-Tac-Toe
Wild Fiddle Dee Kingdom
Fiddle Dee Fort
Left Turn Only Maze
Corn Hole Time
Teeter Totters
Swinging Trees
Pumpkin Checkers
Fiddlesticks 40' Fall Slide
Public Bonfires
Photo Ops
New! Pond Golf
So pack up the kids and get away from it all. Take a short drive to the country and remember what it was like to spend an afternoon outdoors. Enjoy a walk through Pumpkin Town or the Hey Hey Hayride, zip through woods or visit the animals in Wild Fiddle Dee Kingdom. Come get lost in time and wind your way through the popular Shuckles Corn Maze -- 10 acres of mind-twisting fun!
DIRECTIONS FROM NASHVILLE/FRANKLIN/BRENTWOOD
1. Take Interstate I-24W/I-65N toward Louisville
2. Take exit #98/US-31W/Millersville/Springfield onto Highway 31 W (US-31W N) toward Millersville (6.6 mi.)
3. Turn left onto New Hall Rd (1.2 mi.)
4. Turn left onto Swift Rd. Fiddle Dee Farms is around the bend on the right. (0.4 mi.)
DIRECTIONS FROM HENDERSONVILLE/GALLATIN
1. Travel on Vietnam Veterans Boulevard toward Nashville
2. Take exit #1/I-65 N/Conference Dr/Goodlettsville onto Conference Dr toward North Conference Dr/ Goodlettsville (1.9 mi.)
3. Turn left onto Long Hollow Pike (TN-174) 518 ft
4. Take ramp onto I-65 N toward Louisville (1.6 mi.)
5. Take exit #98/US-31W/Millersville/Springfield onto Highway 31 W (US-31W N) toward Millersville (6.6 mi)
6. Turn left onto New Hall Rd (1.2 mi.)
7. Turn left onto Swift Rd. Fiddle Dee Farms is around the bend on the right. (0.4 mi.)
DIRECTIONS FROM BELLEVUE
1. Take ramp onto I-40 E toward Nashville
2. Take exit #208B/I-65 N/Louisville to the left onto I-65 N (2.1 mi.)
3. Take exit #86A/I-24 W/I-65 N/Clarksville/Louisville to the left onto I-24 W, I-65 N (2.2 mi)
4. Keep right onto I-65 N toward Louisville (10.3 mi)
5. Take exit #98/US-31W/Millersville/Springfield onto Highway 31 W (US-31W N) toward Millersville (6.6 mi.)
6. Turn left onto New Hall Rd (1.2 mi.)
7. Turn left onto Swift Rd. Fiddle Dee Farms is around the bend on the right. (0.4 mi.)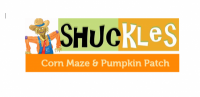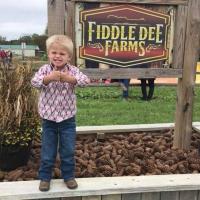 Business Location:
Fiddle Dee Farms
37073
Greenbrier
,
TN
Phone:
(615) 669-MAZE (6293)
Fiddle Dee Farms
37073
Greenbrierq
,
TN
Neighborhood:
--Gallatin
North of Nashville
--Goodlettsville
--Portland
--Springfield
--Hendersonville
--Madison