Taziki's Mediterranean Cafe
A long-awaited trip to Greece in 1997 should have been a relaxing getaway for Taziki's founders Keith and Amy Richards.
Instead, as they satisfied their souls with servings of flaky spanakopita, stuffed gyros, and olives so delicious they'd make you cry, they became inspired. As the perfect excuse to continue their love affair with Greek food, they brought the idea for Taziki's home… plus a few stuffed grape leaves, for the long trip. A vision materialized in their hearts and minds of a place somewhere between the tasty Mediterranean markets and their mothers' kitchens, where simple ingredients and imaginative recipes would come together for a refreshing and original experience.
Inspiration can come from anywhere. Greek islands, Mediterranean markets. Mom's kitchen. And that's exactly where we've discovered some of our most innovative dishes yet. Our recipe for creating the deliciously unexpected is simple: wholesome ingredients with a dash of inspiration, served up by friendly folks right around the corner. Welcome to Taziki's.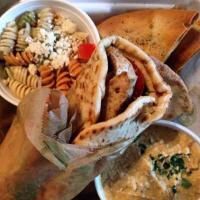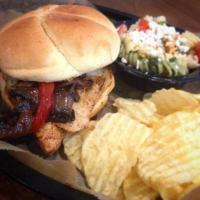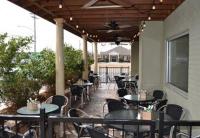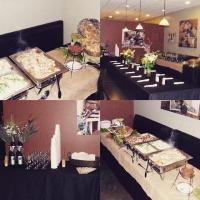 Business Location:
Taziki's Mediterranean Cafe
37215
Nashville
,
TN