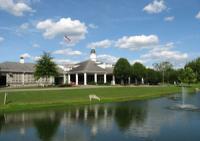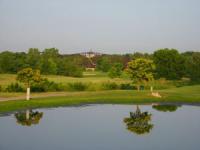 Ted Rhodes Golf Course is situated on the banks of the Cumberland River in North Nashville. The course was originally called Cumberland Golf Course and was originally a nine-hole course. The first nine at Ted Rhodes was built in 1953. In May of 1992, the facility was re-designed and expanded from nine to eighteen holes. The links style eighteen-hole course incorporates lakes and bunkers to provide a pleasurable round for each golfer. The greens at Ted Rhodes are large and offer a big target for your approach shot. At Ted Rhodes, golf and exercise go hand in hand as it is an easy course to walk.
Also, while enjoying a round at Ted Rhodes, a golfer can witness some spectacular wildlife. The lakes and river provide a natural habitat for turtles, fish, muskrats and occasional family of beaver in an urban setting.
Ted Rhodes Golf Course is home to the Duffers Golf Association. The Duffers are a group of men who play golf and enjoy competition and fellowship. The Duffers host an annual tournament to benefit Sickle Cell Anemia and take pride in supporting MeHarry Hospital through their efforts.
Business Location:
Ted Rhodes Golf Course
37208
Nashville
,
TN