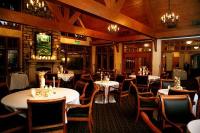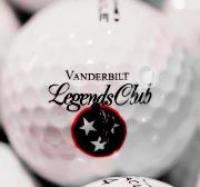 Since opening in 1992, Vanderbilt Legends Club has made its mark in the world of golf by receiving national recognition and accolades. The North Course layout, which stretches 7,190 yards from the championship tees, was designed by Hall of Fame golfer Tom Kite and world-renowned golf course architect, Bob Cupp and has played host to the LPGA Tour and U.S. Senior Open Qualifying.
The par-72 North Course compliments the extraordinary topography of Middle Tennessee. The greens are well undulated with the promise for multiple hole locations and the bunkers are large and boldly shaped. The course path provides an inspired variety of holes playing through lush, open fields, over and around numerous lakes and streams.
As host of an LPGA Tour event from 2000 through 2006 and with the reputation of being Middle Tennessee's premier golf facility, the North Course is perfect for golfers of all skill levels.
The breathtaking view of the Vanderbilt Legends Club grounds from our dining room puts the finishing touch on every social event.
From the stone entranceway to the wood-beam ceilings, Vanderbilt Legends Club is the perfect venue for your member-sponsored wedding reception, rehearsal dinner or social function.
With accommodations for entertaining up to 250 guests, we are the premier choice for business and social occasions in the area.
Whether casual and relaxed or formal and socializing, Legends Grille provides an ideal backdrop for your event with its stunning portrait settings inside the spacious lobby with staircase and fireplace and sweeping panoramas of the golf course.
Whatever you need, our experienced, professional catering staff will ensure that all of your wishes are satisfied, helping you create a truly unforgettable occasion.
For member events, group outings and special occasions, the elegant clubhouse or event pavilion is the perfect location.
For larger groups, the chef and his staff have created a catering menu that will meet your every need. Whether planning a buffet featuring a variety of cuisine or an elegant, five-course ceremonial dinner, Vanderbilt Legends Club is committed to providing a memorable experience.
Seated dinners are limited to groups of 75 guests or less. Buffet dinners require a minimum or 50 guests and are limited to a maximum of 150 guests. Hors d'oeuvre receptions require a minimum of 50 guests and are limited to a maximum of 250 guests.
Business Location:
Vanderbilt Legends Club
37069
Franklin
,
TN