Nashville Leisure Time: Drama Classes
Drama and Acting Classes in Nashville Tennessee
Children of all ages sharpen their acting chops via theater games, improv, singalongs, costume play and storytelling.Performance & Playwriting in which you write, direct and star in an original short play.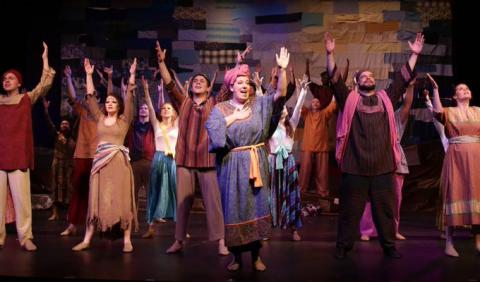 Drama Class
Intent on being a leader among teaching universities, Belmont brings together the best of liberal arts and professional education in a Christian community of learning and service. Belmont was ranked fifth on the U.S.
Belmont University
37212
Nashville
,
TN
Ages: 3-18
Camp Type: Day Camp
Camp Focus: Theater | Musical | Drama Camp
Camp Dates: June 8 - July 31
Our Summer Camps are jam packed with all things theatrical. There is a camp for every type of performance student! Our Weeklong Camps, range from weeklong plays to musicals to dancing to revue shows! 
Act Too Players School of Music and Theatre
37064
Franklin
,
TN
The Actor's School offers classes and workshops with Alan Dysert and other respected instructors from many professions including film, music, and other entertainment industries.
The Actor's School
128 Holiday Court Suite 128
37067
Franklin
,
TN
In 1985, Helen O' Grady, a popular TV actress in Australia, decided to create a completely new way to develop children and created a children's drama program using various fun and fast paced drama activities to build children's speaking, acting an
Drama Kids International North Nashville
Hendersonville
,
TN
We are one of the largest music schools and performing arts schools in Franklin, Tennessee and have been teaching in the community for over 12 years.
Franklin Brentwood Arts Academy
Franklin
,
TN
Ages: 6-18
Camp Type: Day Camp
Camp Focus: Drama Camp
Summer Camp Dates: 6/10-7/19
We provide classes in aerial silks, circus arts, dance, visual arts, and theater arts. Summer camps, parties, weekly lessons, and a homeschool performing arts academy are all part of our many offerings.
Expression City
1724A General George Patton Drive
37027
Brentwood
,
TN
Our mission is to mold the next generation of storytellers who will use their gifts in the performing arts to better our community. We have a wide variety of classes in dance, music and theater.
Setting The Stage Performing Arts Studio
1710 General George Patton Drive, ste 107
37027
Brentwood
,
TN