Celebrate July 4th Independence Day in Nashville!
Nashville knows how to put on a party with food, live music and fireworks! The celebrations are not just in downtown Nashville either, each neighboring community has their own take on an epic Independence Day celebration! Below see a complete list of Middle Tennessee 4th of July Celebrations. Nashville and the surrounding communities have great family merrymaking events scheduled for this years Independence Day Celebrations. Enjoy Life, Nashville Life!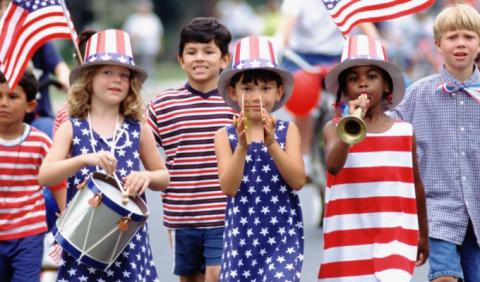 Middle Tennessee Independence Day Celebrations Activities:
July 4th Celebration in downtown Nashville
Independence Day in Nashville means music, merriment and a monster firework show! The July 4th extravaganza celebrating America's Birthday & Independence Day in the city of Nashville is going to be huge. Nashville brings major headliners for the downtown show and the show is Free and open to the public. Kids and Families will enjoy the free Family Fun Zone everything will be happening right downtown. The all day family event includes musical acts to perform in the downtown Nashville leading up to the incredible fireworks display (considered one of the best in the country) accompanied to music from our GRAMMY-winning Nashville Symphony.
Celebrate The 4th of July in Nashville TN
The 4th of July celebration is scheduled on July 4 every year. There are fireworks, a free concert, and other fun activities.
Moss-Wright Park
37072
Goodlettsville
,
TN
Pegram 4th of July Celebration, Parade at 10 AM and Fireworks at dusk.
The 4th of July celebration is scheduled on July 4 every year. There are fireworks, a free concert, and other fun activites.
This is a free event held at Veterans Memorial Park on Floyd Mayfield Drive off of Murfreesboro Road.
Flags, Food, Live Entertainment and Fireworks top the Lebanon Fourth of July Celebration schedule.
2019 marks the 17th Annual Fourth of July Bicycle Parade! Please note there is a change of location due to safety concerns along Beechcroft Road.
2019 Fairview Independence Day Celebration July 3rd, 2019 | 4PM - 10PM
City of Fairview Annual Independence Day Celebration is held on July 3rd each year.
Yes Mt Juliet will have fireworks on the 4th of July. This years fireworks display will be at the Mt Juliet Little League Park starting at 9 PM on July 4, 2019.
10835 Lebanon Road
Mount Juliet, Tennessee 37076