Middle Tennessee July 4th Fireworks
Independence Day Fireworks on July 4th (and the week of the 4th) set the skies around middle Tennessee are bursting with the colors of amazing fireworks. If you want buy your own firework displays you have to travel to outside Davidson County but conveniently they are located just across every County line in Middle Tennessee. The largest fireworks display is in downtown Nashville at riverfront park where you can join the festivities with your friends and neighbors. The display in Nashville is considered one of the best in the country it is an event not to be missed.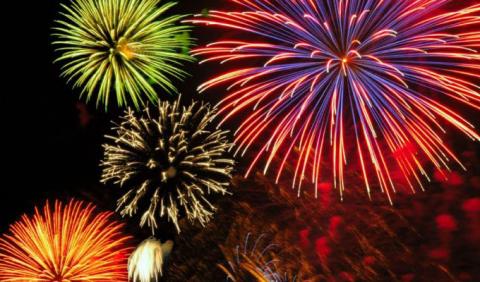 It's time for a star-spangled 4th of July celebration! Show your pride for America's Independence Day with red-white-and-blue, starts & stripes, watermelon and sparklers. This holiday is all about celebrating with family and friends! We hope you make it a safe family time.
Middle Tennessee Independence Day Celebrations Activities:
Where to see 4th of July Fireworks near Nashville Tennessee
Mountain of Foam, Live Music & Food and the night ends with fireworks. The event is free and open to the public.
Triple Creek Park
1333 Touchdown Drive
Gallatin, TN 37066
Wilson County Celebrates the Fourth of July at the Wilson County Fairgrounds - James E. Ward Ag Center! Live Music, Food & Fireworks - don't miss it!
James E. Ward Ag Center
37088
Lebanon
,
TN
INDEPENDENCE DAY PARADE Theme: Stars, Stripes and Squirt-guns JULY 4TH, 3:00 p.m.

The City of Goodlettsville celebrates Independence Day on the 3rd of July in Moss-Wright Park. The event begins at 4:00pm and concludes after the fireworks display, which is scheduled to begin at 9:00pm.
Moss-Wright Park
37072
Goodlettsville
,
TN
The 4th of July celebration is scheduled on July 4 every year. There are fireworks, a free concert, and other fun activites.
This is a free event held at Veterans Memorial Park on Floyd Mayfield Drive off of Murfreesboro Road.
Flags, Food, Live Entertainment and Fireworks top the Lebanon Fourth of July Celebration schedule.
Saturday, July 1, 2023 | 6:00 p.m. to 9:00 p.m.