Nashville Hotels Near Vanderbilt University & West End
Nashville Hotels near Vanderbilt University
Located next to Vanderbilt University, the West End neighborhood, sometimes referred to as Hillsboro Village, is one of Nashville's more upscale neighborhoods. One of a kind boutique shops, high end dining and luxury hotels fill the area. You will also find fantastic night life including great Live Music! Centennial Park is the host of lots of weekend events including Live Music Events. Traffic can be crazy consider walking to and from your hotel or checking out our How To Get Around Nashville guide for some options to driving.
Enjoy Live Music without leaving your Hotel!
Becoming one of the hot spots to hear live music 7 days a week the Commodore Grille lounge located inside the Holiday Inn Nashville-Vanderbilt lets you experience Nashville and the live entertainment of Music City without ever having to leave the hotel.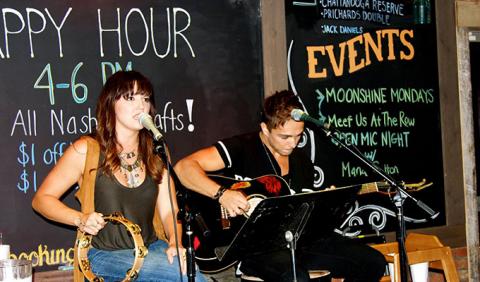 Looking for restaurants near Vanderbilt University & Medical Center?
You found a great hotel near Vanderbilt University now you need to find the best restaurants to eat and and what there is to do in the area. Live music, museums and attractions are just around the corner and you don't want to miss a thing. Centennial Park and the The Parthenon with a 42 foot statue of Athena inside are both full-scale replicas of the Athenian originals. West-end also boast some great restaurants like Ruth's Chris Steak House, Amerigo Italian Restaurant, and P.F. Chang's there are to many area restaurants to mention so here is a list of Restaurants in the Vandy Area.