Bachelor and Bachelorette Party
After Las Vegas, Nashville is the most popular place in America for Bachelorete parties! We are not surprised, downtown Nashville is full of the best places to enjoy live music, drink and dance. After the party we have easy transportation back to your hotel. Plan the perfect bachelorette bash for a fun evening at home or a wild celebration out on the town.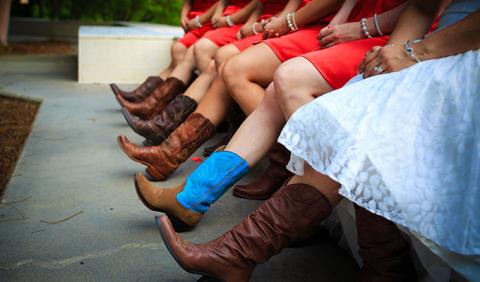 Nashville Bachelor and Bachelorette Party
At Simply Stunning Events, we believe in a fresh, personable, honest approach to wedding planning and design that emphasizes individuality, innovation, and good old fashioned fun.
Quests are a unique and exciting way to explore Nashville Tennessee. A clue package will lead the way as you solve fun puzzles and see interesting sights. Find your puzzle solving rhythm with this musically gifted Quest!
Tequila Cowboy is the premier spot in Nashville Tennessee, located on the world famous Broadway.
Tequila Cowboy Bar & Grill
37201
Nashville
,
TN
Only your imagination can limit the party ideas available with Fadd's Party Bus in Nashville TN. Wedding transportation in addition to helping make the Bachelor and Bachelorette Party a safe and wild event.
Fadd's Party Bus
37122
Mount Juliet
,
TN
Did you know that Whiskey Bent Saloon has the largest selection of whiskey on historic Broadway? We are proud to offer a whiskey tasting experience with our own Whiskey Guy.
Sips n Strokes offers painting classes for those that want to reach their inner artist. Bring your favorite beverage (acoholic or not) and learn how to paint through easy step-by-step artist lead instructions.
Paint Nite® is a new concept of blending two timeless pastimes, artistic painting and drinking cocktails, as a way to draw patrons into local pubs on a slow night with a unique opportunity to socialize and be creative.
Dabble Studio is happy to host your special event! Our venue is the perfect place for any party or gathering you would like to host, whether you include a cooking class, painting class, or one of our typical events or not!
The Escape Experience is a thrilling, real-world adventure requiring one to break out of prison, solve mysteries, save mankind and escape before time runs out!
Escape Experience - Nashville
37219
Nashville
,
TN
Made in Nashville - Corporate and Personal gift boxes and gift bags. Nationwide shipping.
Pages