Bachelor and Bachelorette Party
After Las Vegas, Nashville is the most popular place in America for Bachelorete parties! We are not surprised, downtown Nashville is full of the best places to enjoy live music, drink and dance. After the party we have easy transportation back to your hotel. Plan the perfect bachelorette bash for a fun evening at home or a wild celebration out on the town.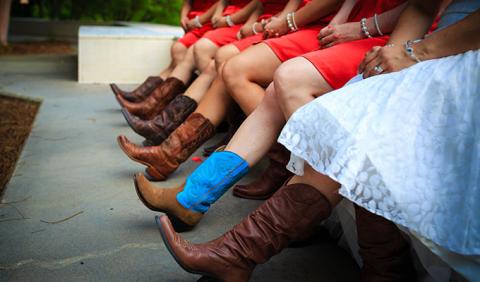 Nashville Bachelor and Bachelorette Party
What we offer:
- Mermaid birthday parties
- Mermaid bachelorette parties
- Mermaid swimming lessons (group and private lessons)
- Mermaid event entertainment (hire a mermaid for your event!)
Options available for all ages!
Learn how to swim in a real mermaid tail at AquaMermaid School!
Aquamermaid School Nashville hosts mermaid swimming lessons & exciting parties for kids and adults!
Vanderbilt University Recreation Center
37212
Nashville
,
TN
At Simply Stunning Events, we believe in a fresh, personable, honest approach to wedding planning and design that emphasizes individuality, innovation, and good old fashioned fun.
Quests are a unique and exciting way to explore Nashville Tennessee. A clue package will lead the way as you solve fun puzzles and see interesting sights. Find your puzzle solving rhythm with this musically gifted Quest!
Only your imagination can limit the party ideas available with Fadd's Party Bus in Nashville TN. Wedding transportation in addition to helping make the Bachelor and Bachelorette Party a safe and wild event.
Fadd's Party Bus
37122
Mount Juliet
,
TN
Dabble Studio is happy to host your special event! Our venue is the perfect place for any party or gathering you would like to host, whether you include a cooking class, painting class, or one of our typical events or not!
The Escape Experience is a thrilling, real-world adventure requiring one to break out of prison, solve mysteries, save mankind and escape before time runs out!
Escape Experience - Nashville
37219
Nashville
,
TN
Made in Nashville - Corporate and Personal gift boxes and gift bags. Nationwide shipping.
A Contemporary Pottery Painting Studio where we help you put the 'ART' in Party! Come join us and create priceless gifts that are great for all ages.
Fired Up Pottery Studio
37122
Mt Juliet
,
TN
During our summer hours (May 24 to Sept 30) The Buchanan Log House is open for tours on Tuesdays and Thursdays from 10:00 – 2:00 and on the 4th Sunday from 1:00 – 5:00. for a small fee, no appointment necessary.
Buchanan Log House and Addison Museum
37214
Nashville
,
TN