Nashville's Honky Tonk Guide
Nashville Famous Live Music Honky-Tonks
Guide to Nashville's best live music honky-tonk venues! There is a famous area of downtown Nashville from Lower Broadway to 2nd Avenue in the middle of the District. From the line dancing at the Wild Horse Saloon to clubs where the party often seen from the patios and balcony the downtown district is bustling with live music every night of the week. Large numbers of tourist & locals travel up and down the streets taking in all of the excitement, lights and sounds.
Nashville's Famous Downtown Honky-Tonks travel straight down Lower Broadway and 2nd Ave North. Tourist love to visit the bars and nightclubs where the music and lights flood the streets.
Live Music - Downtown Honky-Tonks
Located downtown Nashville, in Historic Printers Alley, BSBBB is legendary for the best in live blues. Anyone who's anyone has jammed on our stage, and locals and visitors alike all know if you want real blues, this is the place to come!
Bourbon Street Blues & Boogie Bar
37201
Nashville
,
TN
Check out Live Music in one of Nashville's best music venues. You can catch many very famous musicians here depending on who is in town recording.
3rd and Lindsley Bar and Grill
37210
Nashville
,
TN
One of the city's most famous honky tonks, Tootsie's Orchid Lounge is full of historic memorabilia and hosts some of the best live musical acts in Nashville. Check out their rooftop deck to view downtown Nashville.
Tootsies World Famous Orchid Lounge
37203
Nashville
,
TN
The Music City Center is a convention complex located in downtown Nashville, Tennessee, United States.The Music City Center is the perfect venue for any size event, from a small, private dinner to a large-scale convention.
Welcome to Swingin' Doors Saloon! We are located in beautiful and historic downtown Nashville Tennessee right off of Broadway at 111 4th Ave S (right behind the Hilton).
Smack dab in the middle of Nashville's Honky-Tonk Highway on Lower Broadway, Layla's is in a section of downtown famous for live country music.
Located in the heart of Music City USA in the historic Lower Broadway District and in the shadow of the Mother Church of Country Music (The Ryman Auditorium), Robert's Western World is Nashville's undisputed home of traditional country music.
Robert's Western World
37203
Nashville
,
TN
Honky Tonk Central is Nashville's latest and greatest honky tonk legendary Lower Broadway. 3 stories (that's right 3 STORIES) of live music, great food and the best time in Nashville!
The Second Fiddle in downtown Nashville, one step inside this Lower Broadway Honky-Tonk and you know you're in Nashville. This is what you imagined Nashville to be, great country music, live entertainment and friendly people.
Pages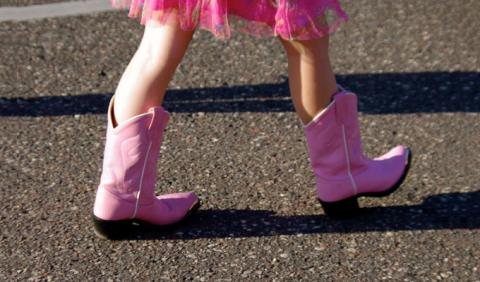 Kids Love the Music!
Nashville's famous Honky Tonks are NOT just for the 21+ crowd. In downtown Nashville before 10 PM most establishments are very family friendly. Kids & families are very welcome to enjoy the live music and boot kicking festivities. We love to see a little kid in their cowboy boots dancing and swaying with the music. The music is exhilarating and your kids will Love It!