Nashville Leisure Activity: Cooking Classes
Cooking-Classes in Nashville Tennessee
It use to be that you would learn to cook from your mom and that was it. Today there are all kinds of gourmet cooking schools, pastry classes and unique trends that make cooking schools hip. Don't slow down get your oven mitts and wooden spoons out and whip up a dish to make you mama proud!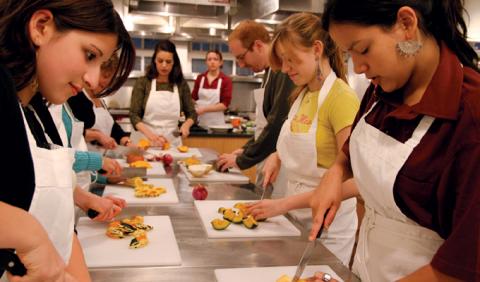 Sharpen Your Cooking Skills
Develop your culinary skills at a Nashville area cooking classes. Whether you're new to the kitchen, want to sharpen your culinary skills or just want to have a fun night we have the cooking class.