Welcome to Nashville Tennessee!
Discover & Enjoy Nashville Life
Nashville Life is a guide to everything Middle Tennessee has to offer from our Living in Nashville Guide to our Nashville Vacation Guide we highlight the best music, arts, history and great food! Our guides are managed by local experts that work on the moto: Enjoy Life, Nashville Life!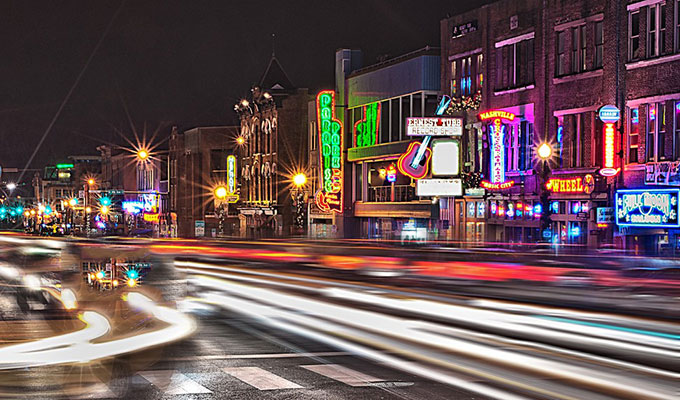 Discover the bright neon lights of Nashville's downtown while enjoying live music on every corner.
Our Upcoming Nashville Calendar includes concerts, festivals, performing arts, family events and more. Our Kid & Family Guide includes both local schools and fun family activities for your whole family. Our Home & Garden Guide will help you find, decorate and repair your Nashville Home. Our Nashville Health & Beauty Guide helps keep you and your family in the best health while looking incredible.
Moving to Nashville!
Nashville is one of the hottest real estate markets in America. So many people are moving here that the home and apartment prices are soaring. Luckily we are landlocked here and there are 6 Counties (Williamson, Rutherford, Sumner, Wilson, Cheatham and Robertson) that are a fairly easy commute. Other factors that make Nashville a desirable place to live is our school systems. Some of our best school systems also are among the areas with the highest home prices. Some of our favorites are in neighboring suburbs like Franklin, Mt Juliet and Hendersonville. Pride of ownership adds to the value of our housing market too. Many of Nashville's neighborhoods are welcoming tree-lined streets and low crime rates. We would like to boast sidewalks however those are at a premium - something we hope to see rectified soon! Nashville offers great shopping, restaurants, and entertainment! After all we aren't called Music City for nothing. You will find Music Everywhere in our restaurants, in our clubs, heck it is in the parks almost every weekend! If you want to live life and not just exist Nashville is the place to live.
Nashville Real Estate Guide
Below are Nashville Real Estate Topics that you might be interested in using if moving or relocating in the middle Tennessee area.

... back to the Home & Garden Guide