Nashville Sports & Recreation Guide
Sports and Recreation in Nashville and Middle Tennessee
Never stop playing! Both indoor and outdoor sports and locations where you can join in on the fun. Finding the local sports, games and attractions in Nashville and middle Tennessee can be as easy as checking this site. Let's play ball, start our engines, and get out there and enjoy life, Nashville Life!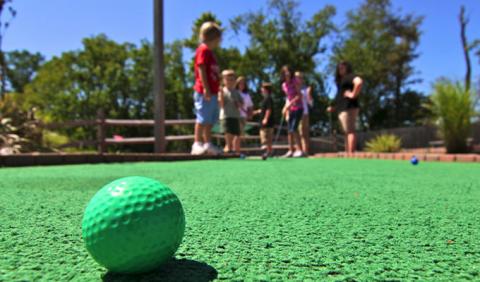 Get Out There!
The only thing better then cheering your favorite team to victory is getting out there and playing yourself. We have some of the best ideas for "playing" in Nashville right here. Do you want to play indoors, because the heat is too much to take or is it the perfect day for some outdoor activities? To be honest we feel like there is enough time in the day for both. Get out and Enjoy Life, Nashville Life!
Sports Recreations & Leisure Activities
There are so many types of sports and leisure activities that we have filtered the listings down, please select from these:
Nashville Sports & Recreation
Ages: K-13
Camp Type: Day Camps w/Round Trip Transportation (Nashville & Franklin)
Camp Focus: Traditional Outdoor Camp
Camp Dates: tba
Camp Idyllwild is a nature oriented summer day camp for children age 5 (rising K) to age 13 and serves the Nashville, Brentwood and Franklin areas with transportation to and from camp.
CAMP IDYLLWILD
3139 Blue Buck Creek Road
38454
Duck River
,
TN
At Canoe the Caney, we offer affordable fun for everyone!
Canoe The Caney
38582
Smithville
,
TN
Children 12 years old and under must be accompanied by an 18 year old adult to come in Wave Country.
Wave Country Schedule
Monday: Closed
Tuesday-Thursday: 11 a.m.-5 p.m.
Friday-Sunday: 11 a.m.-6 p.m.
Wave Country Water Park
37214
Nashville
,
TN
Regardless of the Nashville weather forecast Strike & Spare bowling centers offer great family specials everyday of the week. For real fun join a league and get serious about your scores.
--Hendersonville Strike & Spare and Circus World
37075
Hendersonville
,
TN
Get ready for some great family fun and entertainment! We are conveniently located at 2nd Avenue, between Commerce and Church Street. Three doors from the Old Spaghetti Factory.
Laser Quest Nashville
37201
Nashville
,
TN
JayMar Family Entertainment Centers is a family owned & operated group of Family Entertainment Centers in the Nashville, TN area. Each bowling alley / center is clean, well maintained and recently renovated.
JayMar Family Entertainment Centers
37067
Franklin
,
TN
Attractions List: 7 Acre Corn Maze, Kiddie Corn Maze, Gemstone Mine, Pumpkin Cannon, Pumpkin Blaster, Zip Line, Hayride, Pumpkin Train, Pumpkin Patch, Cow Train, Jumping Pillow, Spider Web, Rat Races, Petting Farm, Hillibilly Pig Race, Haystack Ma
Ages: 5-12
Camp Type: Day Camps (before & after care available)
Camp Focus: Themed Educational
Summer Camp Dates:June 1 - July 31
CampVandy, the Rec's Summer day camp includes active and recreational programming for campers ages 5-12. At CampVandy campers will learn new skills and stay fit.
Ages: 5 years - 8th grade (Day Camps) 3rd grade - 12th grade (Overnight Camps)
Camp Type: Both Day and Overnight Camp
Camp Focus: Traditional Adventure Camp
Camp Dates: June 1 - July 31
DAY CAMPERS: Age 5 to Completed Grade 5. Younger campers have a better camp experience if they have been involved in a preschool environment before attending camp.
ACTIVITIES: DAY CAMP

Deer Run Camps & Retreats
37179
Thompson Station
,
TN
Zipping is a thrilling adventure with a bird's eye view! Families, friends, and groups of all kinds love soaring through the green hills of Fontanel.
Zipline Tours at the Fontanel
37189
Nashville
,
TN
Ages: 1st - 11th grade
Camp Type: Day Camp
Camp Focus: Traditional Camp
Camp Dates: May 26 - July 31
Your perfect summer day happens at Whippoorwill Farm Day Camp, a 50-acre farm where campers explore creeks, wooded hills, fields, and the diverse wildlife of Whippoorwill Farm.
Whippoorwill Farm Day Camp
37062
Fairview
,
TN
Ages: 5-12
Camp Type: Day Camp
Camp Focus: Outdoor Nature Camp
Camp Dates: June 8 - July 24
Experience nature, science and fun at Bowie Nature Park's Summer Camps!
Ages: 2nd - 12th grade
Camp Type: Overnight Camp
Camp Focus: Traditional Camp
Camp Dates: May 31 - June 30
NaCoMe is always evolving and improving, and this year is no different. The biggest difference you may notice is that our camp names have changed.
NaCoMe Camp & Retreat
37033
Centerville
,
TN
Enter Climb Nashville, the south's destination for indoor climbing. Friendly and experienced staff can teach you how to climb safely and help you share an adventure with your family and friends that they'll never forget.
Climb Nashville West
37209
Nashville
,
TN
Ages:12 and Up
Camp Type: Day Camp
Camp Focus: Baseball Camp
Dates: June 16-18
Nashville Baseball Academy provides professional instruction and quality workout opportunities to help baseball and softball players of all abilities achieve their dreams.
Nashville Baseball Academy
37211
Nashville
,
TN
Pages