Guide to Live Music in Nashville
Finding Live Music in Nashville Tennessee
Looking for Live Music in Nashville? Start in Downtown Nashville where live music is in every bar and honky-tonk down Nashville's famous strip of 2nd Avenue and Broadway, One of the unique things about Nashville is the abundance of amazing live music. Many bars and restaurants have listening rooms with live music 24/7. The Grand Ole Opry can be seen live every Friday and Saturday night, The Bridgestone Arena has huge stars and shows year round. The city of Nashville holds many events including live music concerts at the Riverfront park for residents and tourist to enjoy.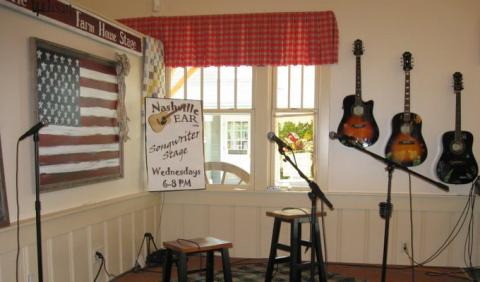 Songwriter Stages
Nashville is the perfect place to hear professional songwriters sing both their old and new songs.
Live Music from NashvilleEar.com
Nashville Ear - it's all about the song!
Nashville Ear where songwriters come to have their songs promoted to the world. With thousands of online videos many Nashville songwriters wait to be features on stages with Jeremy Dean to get in front of an online audience. Many Nashville Ear songwriters have been seen on The Voice. Follow this link to hear and see more on their shows.