Nashville Shopping Directory
Shopping Guide for Nashville Tennessee
Shop, shop, shop til you drop! If you love to shop you will fall deep in love for Nashville's unique and distinctive shops. From Designer Country Rock Star Apparel (cowboy hats and boots) to the hottest in fitness wear (yoga pants and running shoes) including Sporting Goods (fishing poles and golf clubs) check out our guide to local Nashville Shopping Centers, Nashville Shopping Malls. Nashville Shopping does not stop with clothing and accessories you can also find the best in Jewelry, Home furnishings not to mention Quaint Custom Boutiques and Antique shops.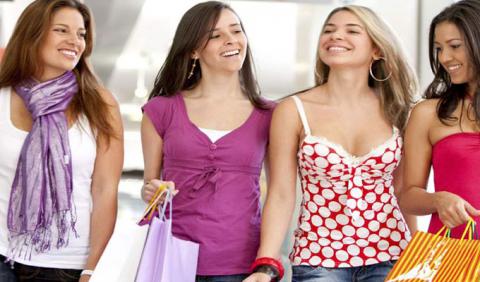 Featured Nashville Shopping Sites
Phillips Toy Mart is a Nashville Family Tradition! You (and your kids) will be amazed at the huge selection of toys for children of all ages.
With five full-service salons across middle Tennessee, JCPenney is the largest department store salon chain in the country. We offer the latest trends in cuts, coloring, texture and finishing services.
Rivergate Mall
1000 Rivergate Pkwy Ste 3
37072
Goodlettsville
,
TN
Because they bake cookies fresh to order using 100% real butter and only the finest ingredients with zero preservatives, there's simply no such thing as 'shelf life'. There are zero compromises when it comes to America's favorite gourmet cookie.
Monday – Saturday 7:00am – 9:00pm; Sunday 8:00am – 8:00pm
The Turnip Truck Natural Market
37206
Nashville
,
TN
Flowers set the stage for every event and add flair to every occasion.
Rebel Hill Florist
37220
Nashville
,
TN
Parnassus Books
is an independent bookstore located in Nashville, TN. It was started by best-selling author Ann Patchett and publishing veteran Karen Hayes.
Balloons say the right thing, every time! Get Well, Congratulations, I love you, You're getting SO Old, - see always the right statement with a balloon bouquet.
Lucchese High end boot company since 1883 opened a store in downtown Nashville 2012 in the trendy Gluch district. You will see many County stars wearing Luchese Boots including some of these from the TV Show Nashville.
Lucchese Nashville
37203
Nashville
,
TN
Franklin Glassblowing Studio
1143 Columbia Avenue Suite A10
37064
Franklin
,
TN
Acoustic Guitars and Mandolins - Great new and used small-shop and handmade guitars, mandolins, and banjos by Collings, Kimble, Northfield, Martin, Goodall, Santa Cruz, Borges, Baxendale, NoName, Peterson, Moku, National Reso-Phonic, Deerin
Cotten Music Center
434 Houston Street Suite 131
37203
Nashville
,
TN
The East Nashville Farmers Market is where you can find the best in locally grown, organic, fresh food raised within a couple hours drive of Nashville, Tennessee. Our farmers are your neighbors who carefully grow the food you love.