Nashville Shopping Directory
Shopping Guide for Nashville Tennessee
Shop, shop, shop til you drop! If you love to shop you will fall deep in love for Nashville's unique and distinctive shops. From Designer Country Rock Star Apparel (cowboy hats and boots) to the hottest in fitness wear (yoga pants and running shoes) including Sporting Goods (fishing poles and golf clubs) check out our guide to local Nashville Shopping Centers, Nashville Shopping Malls. Nashville Shopping does not stop with clothing and accessories you can also find the best in Jewelry, Home furnishings not to mention Quaint Custom Boutiques and Antique shops.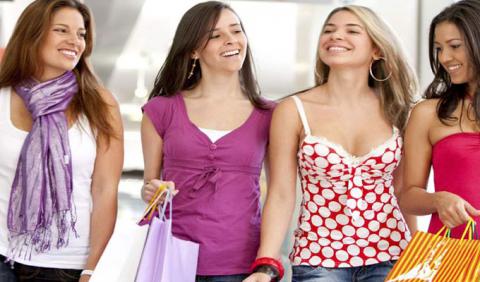 Featured Nashville Shopping Sites
Phillips Toy Mart is a Nashville Family Tradition! You (and your kids) will be amazed at the huge selection of toys for children of all ages.
With five full-service salons across middle Tennessee, JCPenney is the largest department store salon chain in the country. We offer the latest trends in cuts, coloring, texture and finishing services.
Rivergate Mall
1000 Rivergate Pkwy Ste 3
37072
Goodlettsville
,
TN
The Nashville FarmersMarket (NFM) is home to farmers, artisans, restauranteurs, and local business merchants throughout the year. We are divided into three distinct areas--each supporting locally owned & operated businesses.
Nashville Farmers' Market
900 Rosa L Parks Boulevard
37208
Nashville
,
TN
Flowers set the stage for every event and add flair to every occasion.
Rebel Hill Florist
37220
Nashville
,
TN
I always feel like Sarah Richardson when I shop here...looking for the diamond that just needs to be polished, something different for my home that know one else will have.
Southeastern Salvage Home Emporium
37211
Nashville
,
TN
Lucchese High end boot company since 1883 opened a store in downtown Nashville 2012 in the trendy Gluch district. You will see many County stars wearing Luchese Boots including some of these from the TV Show Nashville.
Lucchese Nashville
37203
Nashville
,
TN
Shane Company provides best value on quality diamonds, engagement rings, jewelry, diamond earrings, rings, sapphires, anniversary rings, rubies, pearls, ...For four generations, Shane Co. has prided itself on outstanding customer service.
Thousands of designer gowns for weddings, prom, homecoming, Quinceaneras and other formal occasions. Dresses from the world's best bridal designers.
Midtown Gallery & Framers
37203
Nashville
,
TN
Vera Black is a part Maori, Australian based singer, songwriter, designer and animal lover. Weaving her bohemian style into unique one off designs firstly began as a way to find something to wear on stage.