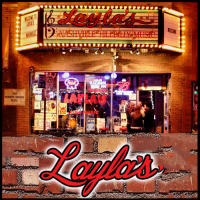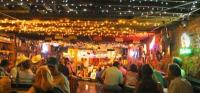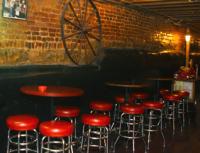 Welcome to Layla's Bluegrass Inn... Here you can discover what visitors and locals alike have come to know for years-that Layla's Bluegrass Inn is THE place in Nashville for the best in live entertainment, your favorite libation, great eats and plenty of down-home Southern hospitality!
Layla's offers plenty of seating too, but don't be surprised if there's standing room only... or should we say dancin' room only! We can get pretty crowded on Friday and Saturday nights but if you can't make it then, don't worry! Layla's has live music 7 days a week, never a cover charge, and she's offering up a foot stompin', toe tappin', honky tonkin' good time!!
Hungry? Well then, you've come to the right place! Nothin' fancy here at Layla's, just the best tasting hot dogs and polish sausage this side of Broadway! Layla's doggies are always VIENNA® brand 100% beef, all meat, and you can get 'em inside during the week or outside from our "Drive In" on the weekends
(it's not really a drive-in but we can dream can't we?). So, if your tired of spending a fortune at all those other restaurants here in Music City, and you want the most delicious hot dog 2 bucks can buy, then wander in and pull up a chair-we're keepin' em hot for y'all!!
Neighborhood:
--Downtown
Downtown Nashville