Nashville & Middle Tennessee Greenways
Nashville & Middle Tennessee Greenways
Nashville & Middle Tennessee Greenways are being developed all around us in each community as our governments realize how much the outdoors means to great communities. Nashville has over 190 miles of trails in Davidson County that connect neighborhoods all over our community. The greenways offer free access to enjoy scenic landscaping like rivers and streams that wind in and out of communities all over the city. Don't miss Tennessee State Parks and our Middle Tennessee Parks either! Enjoy Life, Nashville Life!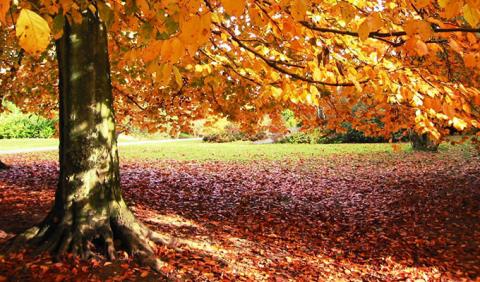 Nashville Greenways
Cedar Hill Park offers baseball fields, duck pond, playground, running path, covered pavilions with picnic tables, and plenty of parking. They also have a wonderful Disc Golf course.
Not far from Nashville, Laguardo is a great day-trip destination for kids and families, with a playground and sandy beach to keep both the kids and adults entertained.
Laguardo on Old Hickory Lake
37187
Lebanon
,
TN
Owl's Hill Nature Sanctuary is a protected green space in northwestern Williamson County, Tennessee. Usage is dedicated to a mission of education, conservation, restoration, research, and species protection.
Owl's Hill Nature Sanctuary
37027
Brentwood
,
TN
Two Rivers Park is a place where folks go to enjoy their time off in an idealistic "Neighborhood Park" Located in Donelson right next to the McGavock high school as well as right down the street from the Historic Two Rivers Mansion .
The latest addition to the Murfreesboro Greenway System, the Cason Trailhead features one large and two small pavilions, restrooms and a children's playground.
Radnor Lake is a 1,200-acre natural area located in Davidson County in the Overton Hills approximately eight miles south of downtown Nashville.
Radnor Lake State Natural Area
37220
Nashville
,
TN
Whites Creek Greenway at Hartman Park Trailhead – 2801 Tucker Road. From I-440 west toward Memphis, merge onto I-40 east toward Nashville. Merge onto I-65 north toward Louisville. Exit onto Metrocenter Blvd via exit # 85. Take Metrocenter Blvd.
Nashville Greenway Trail - Whites Creek Greenway at Hartman Park Trailhead
37218
Whites Creek
,
TN
Stones River Greenway at Percy Priest Dam Trailhead – From I-40 east from Nashville take Stewarts Ferry Pike exit # 219. Turn right on Stewarts Ferry Pike and travel approximately ½ mile to Bell Road.
Nashville Greenway Trail - Stones River Greenway at Percy Priest Dam Trailhead
37214
Nashville
,
TN
Here is a good trailhead for folks who want to drive their cars with bikes to go. Easy acess from your car to the trailhead. This is a very quiet walk along the stones river however you do need to heed the bikes...
Nashville Greenway Trail - Stones River Greenway at Kohl's Trailhead
37214
Nashville
,
TN
Pages