Best Nashville Area Dentist
Dentist serving Nashville and Middle Tennessee
Dentists in Nashville and Middle Tennessee. Find websites, reviews, directions & phone numbers for the best dentists in Nashville, TN by Nashville neighborhood, city or area of town. You can also find Pediatric Dentist here.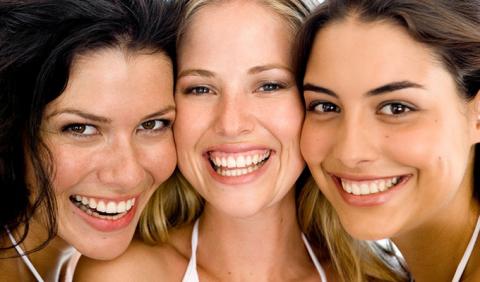 Flash that Smile!
Nashville's Best Dentist are here to help you find that smile that lights up the room. Dental Health is very important to your overall health. Finding a good dentist is the fist step. Let us help you find you your next dentist.
Nashville Dentist
Your smile tells a lot about you. It is a glimpse of your personality, your confidence, your attitude, and your vitality. It is important to be comfortable with your smile while also taking good care of that smile in the long-term.
Advanced Dental Health Center
37215
Nashville
,
TN
The Family & Cosmetic Dentistry of Nashville has a relaxing, gentle, caring and comfortable atmosphere that patients have come to enjoy. Servicing the Nashville area, we provide complete family dentistry for both adults and children.
Family & Cosmetic Dentistry of Nashville
37217
Nashville
,
TN
Whatever your dental needs may be, our staff at Hendersonville Family Dentistry, is here for you. We understand the needs of our community and of our patients.
Hendersonville Family Dentistry
230 New Shackle Island Road, Suite 170
37075
Hendersonville
,
TN
The gentle Nashville Dentist, Katherine Hall DDS provides dental services in general dentistry and also as a cosmetic dentist. Call her dental office for tooth pain, root canals, veneers, dental implants, teeth whitening and more.
Katherine Hall DDS
37219
Nashville
,
TN
Dr. Rick Russell founded Legacy Hill Dentistry in 1995, and we've been serving the Smyrna TN community ever since.
McNutt Pediatric Dentistry can care for your child and their dental and orthodontic needs. Dr. McNutt has been uniquely trained to care for the oral health of infants, children, teenagers, and persons with special needs.
McNutt Pediatric Dentistry
37215
Nashville
,
TN
It's time your kids liked going to the dentist!
Zoo Crew Pediatric Dentistry
37076
Hermitage
,
TN
Phone:
Toll free: 1-800-373-3330
At Up Pediatric Dentistry, we envision a family-oriented practice that is built on love for children, and we are committed to building long-term relationships with our pediatric patients and their families.
Up Pediatric Dentistry
37204
Nashville
,
TN