Nashville Sports & Recreation Guide
Sports and Recreation in Nashville and Middle Tennessee
Never stop playing! Both indoor and outdoor sports and locations where you can join in on the fun. Finding the local sports, games and attractions in Nashville and middle Tennessee can be as easy as checking this site. Let's play ball, start our engines, and get out there and enjoy life, Nashville Life!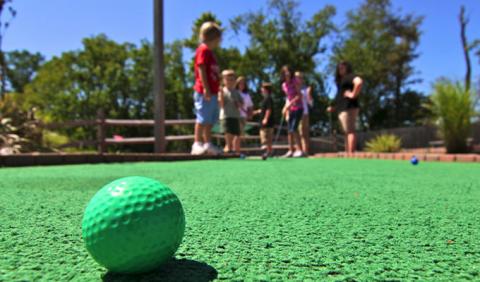 Get Out There!
The only thing better then cheering your favorite team to victory is getting out there and playing yourself. We have some of the best ideas for "playing" in Nashville right here. Do you want to play indoors, because the heat is too much to take or is it the perfect day for some outdoor activities? To be honest we feel like there is enough time in the day for both. Get out and Enjoy Life, Nashville Life!
Sports Recreations & Leisure Activities
There are so many types of sports and leisure activities that we have filtered the listings down, please select from these:
Nashville Sports & Recreation
Ages: 3-12
Camp Type: Day Camp
Camp Focus: Gymnastics / Tumbling Camp
Camp Dates: See Website camps offered for Summer, Fall Break, Holiday, and Spring Break
Boost Gymnastics is the place in Nashville for fun and fitness camps. Obstacle courses, swimming, Field House play, games, tumbling; we have it all!.

Arcade & Prizes Are you a prize seeker? Rake in the prize points while you play today's hottest game titles! Click here for more details about ticket redemption.

Goofballs Family Fun Center
1113 Murfreesboro Rd. Ste 360
37064
Franklin
,
TN
My name is Robby Stanley. I'm a college student that started this blog to further my career as a journalist. Hockey Night in Nashville is credentialed by the Nashville Predators.
This site contains listings for tournaments and services which have been submitted by email, fax, or other forms of communication.

Located atop a spectacular hillside location, Europa is spread out across three acres to make it one of Music City's premiere family fun parks.
Europa Go Karts and Golf
37209
Nashville
,
TN
Closed for the winter - Opening Day is APRIL 2, 2021
Enjoy Acres Of Excitement Including Over 50+ Activities For All Ages!

Lucky Ladd's Petting Farm
37060
Eagleville
,
TN
From the absolute beginner to the highly advanced professional competitor, we offer all forms of partner dancing. Our Nashville dance studios are Nashville's most highly qualified and versatile dance studios in Nashville TN.
Nashville Ballroom
37210
Nashville
,
TN
Bicycle motocross track located at Hamilton Creek Park in Nashville
Adventure Paddle is part of the growing Stand Up Paddleboarding (SUP) sport in Nashville. This is an incredible sport that offers something for everyone.
Our goal is to help people discover the many life-changing aspects of dancing, from increasing self-esteem, enhancing health and enjoying personal achievement, to having fun and forming new friendships that can last a life-time.
Dance Quest - Nashville
700 Airpark Center Dr. Suite 715
37217
Nashville
,
TN
Our goal is to promote clean, healthy, family fun with an emphasis on safety and good horsemanship.
The Discovery Center was chartered in 1986 as Children's Museum Corporation of Rutherford County to provide hands-on education opportunities for the community.
The Discovery Center
37130
Murfreesboro
,
TN
Call Now to Schedule a lesson! 6I5-948-975O
Black Friar Farm
37082
KIngston Springs
,
TN
Ages: 3-18
Camp Type: Day Camp
Camp Focus: Theater | Musical | Drama Camp
Camp Dates: June 8 - July 31
Our Summer Camps are jam packed with all things theatrical. There is a camp for every type of performance student! Our Weeklong Camps, range from weeklong plays to musicals to dancing to revue shows! 
Act Too Players School of Music and Theatre
37064
Franklin
,
TN
Ages: K - 12th Grade
Camp Type: Day Camp
Camp Focus: Musical Theater | Performing Arts Camp
Camp Dates: tba
Ann Carroll School of Dance – Camp
Ann Carroll School of Dance offers performing arts day camps for ages 2 through 18.
Ages 6-18 will have a full day (9:00-4:00) of dance, acting, singing and acro.
Ann Carroll School of Dance – Camp
1121 Harpeth Industrial Court
37064
Franklin
,
TN
Pages