Nashville Vineyard and Wineries
Nashville Vineyards and Wineries in Middle Tennessee
Out of the ordinary attractions where the beautiful surroundings will take your breath away. These middle Tennessee vineyards are geared specifically for adults and often offer wine, music and romantic picnics.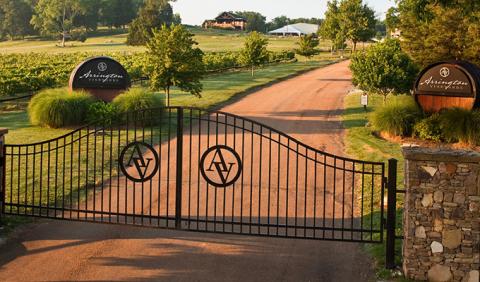 Nashville Area Winery & Vineyards
Founded by Kix Brooks, Arrington Vineyards is located 25 minutes south of Nashville among the beautiful hills of Arrington, Tennessee.
In The Summer of 1997, 2 brothers expressed their passion for the county they loved.
Sumner Crest Winery and Vineyard
37148
Portland
,
TN
Welcome to Beachaven Vineyards & Winery. Our wines have been critically acclaimed for quality, variety, and consistency.
Beachaven Vineyards & Winery
37027
Clarksville
,
TN
This unique winery is owned and operated by Grand Ole Opry Star, Stu Phillips and his wife, Aldona.
Long Hollow Winery
37072
Goodlettsville
,
TN
Nashville's first fully operational winery, City Winery Nashville produces and serves house wines from grape varieties sourced from the finest vineyards around the world including California, Oregon, Washington State and as far south as Argentina.
Our 52-acre estate was purchased by the DelMonaco family, back in 2006. Construction soon began, and the winery was completed on November 15th, 2008.
DelMonaco Winery & Vineyards
38544
Baxter
,
TN