Nashville's Best Eye Doctors
Eye Doctors serving Nashville and Middle Tennessee
How to choose the correct eye doctor? There are several different types of eye doctors and eye specialist including ophthalmologist, optometrist, and optician. Ophthalmologists are eye doctor that examine eyes for both vision and health problems, and correct your vision by prescribing eyeglasses and contact lenses. Optometrists are healthcare professionals who provide primary vision care ranging from sight testing and correction to the diagnosis, treatment, and management of vision changes. Optometrist performing eye exams and vision tests, prescribing and dispensing corrective lenses, detecting certain eye abnormalities, and prescribing medications for certain eye diseases.Opticians are technicians trained to design, verify and fit eyeglass lenses and frames, contact lenses, and other devices to correct eyesight.Eye Care health in Nashville and Middle Tennessee. Find websites, reviews, directions & phone numbers for the eye doctors in Nashville, TN by Nashville neighborhood, city or area of town.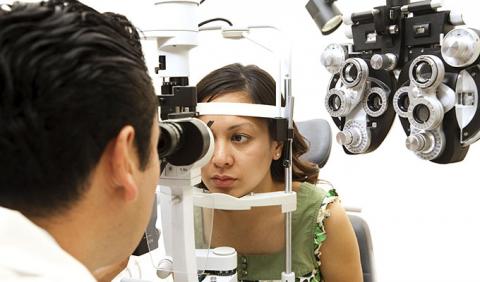 Nashville Eye Doctors
Our optical shop is located on the first floor of the Nashville Eye Center building.
Guardian Eye Associates
4306 Harding Pl Suite 300
37211
Nashville
,
TN
Convenience is what we are about. Optique is an exciting practice that will meet all your eyecare needs and offer a wide range of designer eyewear under one roof.
Optique Eye Care Center
2817 West End Avenue Suite 107
37203
Nashville
,
TN
Come to our comfortable office to be evaluated for glasses or contacts, get eye exams and necessary care, and have laser surgery consultations.