Father's Day Celebrations in Nashville!
Every June we spend a Sunday celebrating dad and all he did for us while growing up. Memories of a "big kid" are those that fondly remind me of playing catch, fishing, camping and even spending hours helping put together a 10,000 piece puzzle on a rainy afternoon. Dad's are very important people in a kids life and should be celebrated with gusto. Enjoy Life, Nashville Life!!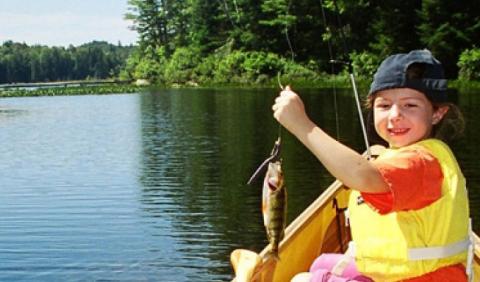 It Is Dad's Day!!
It seems like dad always gets the short end of the stick when it comes to holidays, let's change that this year with a huge Celebration of Dad! Dad's are the one person in your life that give you courage to go out and do something big. With the love and support of your dad you think there are hills to climb and that you are just the person to do it. Tell dad how much his encouragement means to you.
Ideas for Celebrating Father's Day Weekend
Ideas for Celebrating Father's Day Weekend
The Zoo is open daily. The animals come from many parts of the world. Whether you are interested in mammals, birds, amphibians, reptiles, or fish - Many species in each category that call Nashville Zoo home.
Adventure Science Center is AMAZING, they say it is for kids but parents love it too! Very hands on and the exhibits change out often enough that you will want to get the annual family membership.
Hours, Directions & Parking
Adventure Science Center
37203
Nashville
,
TN
Dave and Busters is a great place for kids, adults, families...everyone that wants to enjoy arcade games, bowling, and good food. Absolutely The Place for Family Fun!
Dave & Busters at Opry Mills
37214
Nashville
,
TN
The all-volunteer crew at the Tennessee Central Railway Museum hosts round-trip train rides from Nashville to locations east including Lebanon, Watertown, Cookeville, and Monterey.
Tennessee Central Railway Museum
37210
Nashville
,
TN
The Lane Motor Museum in Nashville opened its doors in 2003 with a collection of 80 historic vehicles. There currently are 150 on display and the largest collection of European cars plus unique vehicles.
Lane Motor Museum
37210
Nashville
,
TN
Digital Worlds VR Arcade offers Tennessee the best experience for Virtual Reality in the Franklin, TN area. Perfect for Birthday Parties, Date Nights, Corporate Events & Bachelor Parties.
Digital Worlds VR
1945 Mallory Lane, Suite 170
37067
Franklin
,
TN
Located in the heart of the very trendy Gulch warehouse district, Sambuca in Nashville is a rockin' supper club that features live music, an eclectic European design and a roof top patio that overlooks the Nashville Skyline.
Sambuca Restaurants
37203
Nashville
,
TN
When you step into the Country Music Hall of Fame and Museum, you will be embarking on a trip through decades of country music history in this architecturally-stunning building.
Country Music Hall of Fame and Museum
37203
Nashville
,
TN
#1 Rated "Escape Room" on TripAdvisor Nashville
#1 Rated "Fun & Games" Attraction on TripAdvisor Nashville
Book Now: NashvilleEscapeGame.com
--The Escape Game Berry Hill
37204
Nashville
,
TN
The Avenue Murfreesboro is an open-air regional lifestyle shopping center in Murfreesboro, Tennessee located 27 miles southeast of downtown Nashville. More than one hundred stores reside within the complex.
The Avenue Murfreesboro
Murfreesboro
,
TN
Top Golf Featured Amenities