Nashville Rescue and Pet Adoption Guide
Adopt a Loving Pet Here
If you love animals you are in the right company, below are groups that love animals so much they run businesses just to help find forever homes for our four legged friends. If a pet does not fit your lifestyle right now but you want to show your support please donate money or pet products to one of these organizations and consider volunteering, it is a great way to share your love for animals without the full-time commitment of owning a pet. Thanks for considering these options! Enjoy Life, Nashville Life!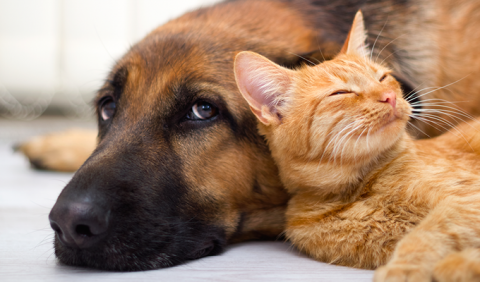 Nashville Pet Adoption Services
Mewsic Kitty Cafe is a one-of-a-kind cat cafe that could only happen in Nashville, TN; paying homage to our namesake city in feline form while providing a vibrant, comfy, cage-free place for our adoptable "superstar" kitties to meet their furever
Bonaparte's Retreat, established in 2004 by Emmylou Harris, provides care for shelter dogs whose time has run out and places them in permanent, loving homes.
If you find a wild animal who is orphaned or injured, call our Wildlife Admissions Line immediately at (615) 299-9938 and LEAVE A MESSAGE. PLEASE DO NOT EMAIL, WE MAY NOT GET YOUR MESSAGE IN TIME.

Nashville Humane mission is carried out through the following services and activities:
Pet Adoptions
Nashville Humane places more than 3,300 healthy and temperamentally sound animals into loving homes each year.
Murphy Road Animal Hospital would like to take this opportunity to welcome you, your family, and your special family member to our website.
VCA Murphy Road Animal Hospital
37209
Nashville
,
TN
Agape Animal Rescue is dedicated to finding forever homes for abandoned and displaced dogs while educating the public to be more responsible pet owners. At Agape, we have seen it all when it comes to man's best friend.
Professional, Personal & Passionate

PetSmart® Hermitage
37076
Hermitage
,
TN
All American Dachshund Rescue works with volunteers to save homeless dachshunds and place them into loving forever families. Please help support their work with your time or donations.
Safe Place for Animals is a 501(c)(3) non-profit that helps thousands of animals every year.
SAFE PLACE FOR ANIMALS
37066
Gallatin
,
TN
Clover Patch Sanctuary Inc. is a 501(c)3 Non Profit charity pledged to observe and practice the 3 "R's" as they call them: Rescue... Rehabilitate... Re-home.
Pages