Nashville Dance Studios
Are you looking for dance lessons as a healthy form or working out and meeting new people or is there a big event where everyone will be watching you on the dance floor? Regardless of the reason you will find a lot of great dance studios in Nashville and Middle Tennessee.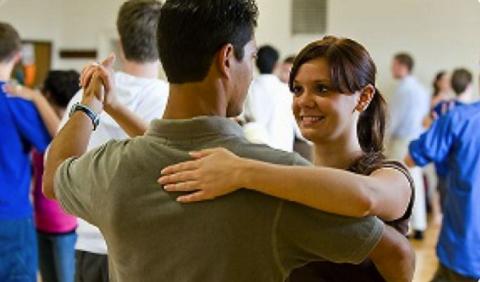 Featured Nashville Dance Studio
World Champion Productions stands as a dynamic organization within the community. Our goal is to empower our members with the ability to attain their highest personal best through the love of Ballroom Dancing.
World Champion Productions
143 New Shackle Island Road
37075
Hendersonville
,
TN
Our dance director, and championship level dancer, Anthony Lewis, began his professional dance career at an early age in 1995. Since that time, he has won many awards and dance competition titles, in addition to several "Top Teacher" awards.
Nashville Ballroom
37210
Nashville
,
TN
From the absolute beginner to the highly advanced professional competitor, we offer all forms of partner dancing. Our Nashville dance studios are Nashville's most highly qualified and versatile dance studios in Nashville TN.
Nashville Ballroom
37210
Nashville
,
TN
Our goal is to help people discover the many life-changing aspects of dancing, from increasing self-esteem, enhancing health and enjoying personal achievement, to having fun and forming new friendships that can last a life-time.
Dance Quest - Nashville
700 Airpark Center Dr. Suite 715
37217
Nashville
,
TN
Ages: K - 12th Grade
Camp Type: Day Camp
Camp Focus: Musical Theater | Performing Arts Camp
Camp Dates: tba
Ann Carroll School of Dance – Camp
Ann Carroll School of Dance offers performing arts day camps for ages 2 through 18.
Ages 6-18 will have a full day (9:00-4:00) of dance, acting, singing and acro.
Ann Carroll School of Dance – Camp
1121 Harpeth Industrial Court
37064
Franklin
,
TN