Nashville's best CAUSAL DINING restaurants
Causal Dining Restaurants in Nashville
One of the nice things about Nashville is that we are a pretty laid back group of folks. We have the Best Causal Dining Restaurants in Nashville to make you feel at home. From our famous Meat and Three's to some of our BBQ joints or the home feel of country cooking that have some memory building flavors. Nashville is known for some of the best food and the best casual dining restaurants that give you that feel of eating in Mom's kitchen again.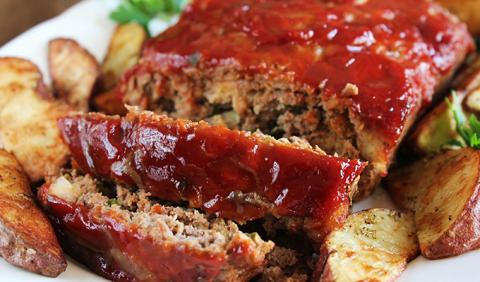 Nashville's best CAUSAL DINING restaurants
Guests dine while seated around a 200,000-gallon tank, home to a wide variety of fish, sharks, stingrays and more! The bottom of the sea décor and inventive menu offer guests a dining experience like no other.
Aquarium Restaurant
37214
Nashville
,
TN
At Calypso, you can satisfy your hunger while keeping your wellness goals! One Black Bean Salad provides 60% of your daily Vitamin C and fiber needs, 168% Vitamin C, and a whopping 43 grams of healthy, lean protein!
Berry Hill Location
37204
Nashville
,
TN
A neighborhood bar in the 12 south district. i offer a wide variety of delicious food and more tasty beer than you can shake a stick at. The list is a collaborative effort from the team here at the Taproom.
They have the best pancake breakfast in Nashville! The sweet potato pancakes with homemade cinnamon cream syrup are heavenly!!! Great atmosphere!
At Copper Kettle Cafe & Catering, we believe in doing things the old fashioned way - home cooked culinary delights from around the world and right here at home in Nashville.
--Copper Kettle Cafe Downtown Nashville
37210
Nashville
,
TN
Our floating patio and tasty food will satisfy your search for a relaxing lunch or dinner. Check out our new menu selections.
Shipwreck Cove Restaurant
37214
Nashville
,
TN
Spreading Our Wings! The concept that started it all.
Thoroughbred Village Shopping Center
545 Cool Springs Blvd., Suite 195
37067
Franklin
,
TN
The Dog of Nashville first opened it's doors in January of 2007 and has quickly established it's self as a local fixture in the Nashville dining scene.
The Dog of Nashville
37212
Nashville
,
TN
First Watch Restaurant name is a cute play on taking the First Watch or First Shift for a company.
FirstWatch The Daytime Cafe
37027
Brentwood
,
TN
Nashville's "Wurst-Burger" Joint is also its original biergarten, boasting an impressive selection of German wurst and bier, as well as an old-school soda fountain serving legendary phosphates, milkshakes, and ice cream sodas.Great burgers, fries
The Pharmacy Burger Parlor & Beer Garden
37206
Nashville
,
TN
Pages