Nashville's best CAUSAL DINING restaurants
Causal Dining Restaurants in Nashville
One of the nice things about Nashville is that we are a pretty laid back group of folks. We have the Best Causal Dining Restaurants in Nashville to make you feel at home. From our famous Meat and Three's to some of our BBQ joints or the home feel of country cooking that have some memory building flavors. Nashville is known for some of the best food and the best casual dining restaurants that give you that feel of eating in Mom's kitchen again.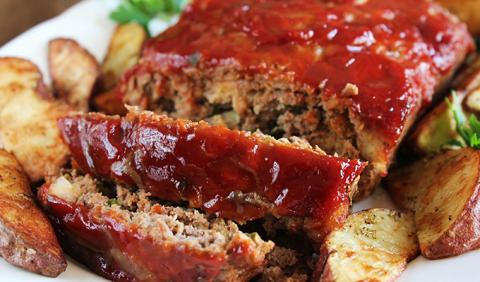 Nashville's best CAUSAL DINING restaurants
Nashville's first fully operational winery, City Winery Nashville produces and serves house wines from grape varieties sourced from the finest vineyards around the world including California, Oregon, Washington State and as far south as Argentina.
Dedicated to providing our patrons with the hospitality, service, and familiy-friendly ambience found in small local pubs all over Ireland.
McNamara's Irish Pub & Restaurant
37214
Nashville
,
TN
A long-awaited trip to Greece in 1997 should have been a relaxing getaway for Taziki's founders Keith and Amy Richards.
Taziki's Mediterranean Cafe
37215
Nashville
,
TN
Blue Cactus Cantina is a Southern Cajun Cuisine. We are a casual family dining experience for all ages!
Your taste buds are going to thank you. The Blue Cactus Cantina is finally here to help you add a little spice to your life.
Blue Cactus Cantina
37218
Murfreesboro
,
TN
We're two Sicilian boys from Texas who love to cook and eat. We love the Sicilian food our parents and grandparents cooked.
Carrabba's Italian Grill
2101 Green Hills Village Dr
37215
Nashville
,
TN
Famous Dave's is serving up authentic, pit-smoked BBQ & made-from-scratch sides. Dine-in, To Go, catering & more from America's most award-winning barbecue chain serving wood-smoked meats & sides in an American West-themed space.
Famous Dave's Bar-B-Que
37076
Hermitage
,
TN
Located just outside the Ryman's main entrance with floor to ceiling glass windows on three sides and a covered patio, Café Lula puts you in the middle of the excitement.
At Panera Bread they believe that good food, food you can feel good about, can bring out the best in all of us. Food served in a warm, welcoming environment, by people who care. To us, that's good eating and that's why we're here.
Re-imagined, farm-fresh Southern classics, local brews & house-flavored moonshine in a hip space.Trey Cioccia is now the owner and executive chef of The Farm House, where he will create unique dishes, offer sophisticated service and share the
Bolton's Spicy Chicken & Fish is owned by Bolton Mathews, this restaurant can trace its roots way back. The late Bolton Polk—Mathews' uncle and hot chicken mentor. Before his death, he passed his recipe on to his nephew.
Bolton's Spicy Chicken & Fish
37206
Nashville
,
TN
Pages