Best Nashville Area Dentist
Dentist serving Nashville and Middle Tennessee
Dentists in Nashville and Middle Tennessee. Find websites, reviews, directions & phone numbers for the best dentists in Nashville, TN by Nashville neighborhood, city or area of town. You can also find Pediatric Dentist here.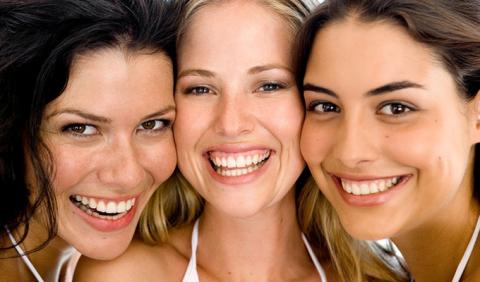 Flash that Smile!
Nashville's Best Dentist are here to help you find that smile that lights up the room. Dental Health is very important to your overall health. Finding a good dentist is the fist step. Let us help you find you your next dentist.
Nashville Dentist
Your smile tells a lot about you. It is a glimpse of your personality, your confidence, your attitude, and your vitality. It is important to be comfortable with your smile while also taking good care of that smile in the long-term.
Advanced Dental Health Center
37215
Nashville
,
TN
We have provided a lasting relationship of gentle, quality dental care to infants, children, adolescents, and those with special needs since 1977.
ADAMS PEDIATRIC DENTISTRY
4515 Harding Road, Suite 114
37205
Nashville
,
TN
The Family & Cosmetic Dentistry of Nashville has a relaxing, gentle, caring and comfortable atmosphere that patients have come to enjoy. Servicing the Nashville area, we provide complete family dentistry for both adults and children.
Family & Cosmetic Dentistry of Nashville
37217
Nashville
,
TN
Full-service family dentist offering Teeth Whitening, Veneers, Crowns, Bridges, Dental Implants and Cosmetic Dentistry.
McOmie Family Dentistry
37421
Chattanooga
,
TN
Whatever your dental needs may be, our staff at Hendersonville Family Dentistry, is here for you. We understand the needs of our community and of our patients.
Hendersonville Family Dentistry
230 New Shackle Island Road, Suite 170
37075
Hendersonville
,
TN
Serving Nashville, TN (Tennessee) – Dr. Ruth Ross Edmonds is your orthodontic specialist, offering braces for children, teens, and adults.

Braces by Dr Ruth
37203
Nashville
,
TN
The gentle Nashville Dentist, Katherine Hall DDS provides dental services in general dentistry and also as a cosmetic dentist. Call her dental office for tooth pain, root canals, veneers, dental implants, teeth whitening and more.
Katherine Hall DDS
37219
Nashville
,
TN
COMPLETE GENERAL & COSMETIC DENTISTRY
In-Office Whitening Boutique
Take Home Whitening
Bonding
Veneers
Crowns
Bridges
Partials
Dentures
Preventative Care
Nitrous Oxide Sedation

If your child is over the age of four, we start with brushing and flossing instructions. With the parent accompanying the patient, we will go over the most effective way to excel in oral hygiene.
Snodgrass-King Pediatric Dental Associates
37076
Hermitage
,
TN
Pediatric Dentistry That Leaves Children Smiling!

Green Hills Pediatric Dentistry
37215
Nashville
,
TN
Pages