Memorial Day in Nashville and Middle Tennessee
Honoring our Nation's Heroes on Memorial Day
Memorial Day is a federal holiday where we remember the people who died while serving in our country's armed forces. There are many locations in Nashville and Middle Tennessee where you can celebrate the true reason for the Memorial Day holiday.
Visit the Tennessee State Capitol to view the statue of Andrew Jackson, our nation's 7th president, and Sgt. Alvin C. York, a hero during World War I. There is a World War II Memorial at the Bicentennial Capitol Mall State Park. The Tennessee State Museum offers visitors a glimpse into Nashville and middle Tennessee's role in our country's history.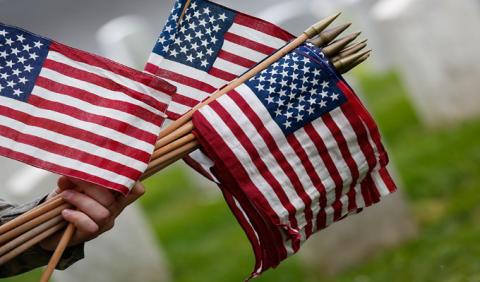 Remember those that have sacrificed this Memorial Day
By visiting the War Memorial Auditorium which was built as a tribute to the many Tennesseans who died during World War I. The plaza of War Memorial Auditorium has two sculptures that pay honor to those lost during the Vietnam War and the Korean War. Inside the War Memorial Building, is the Military History Branch of the Tennessee State Museum.Exhibits deal with America's overseas conflicts, beginning with the Spanish-American War in 1898 and ending with World War II in 1945.