Nashville's best FINE DINING restaurants
Fine Dining Restaurants in Nashville
Discover the best fine dining restaurants in Nashville Tennessee. These elegant venues offer their guest exquisite dining with amazing atmosphere, fine wines and delicious chef inspired menus.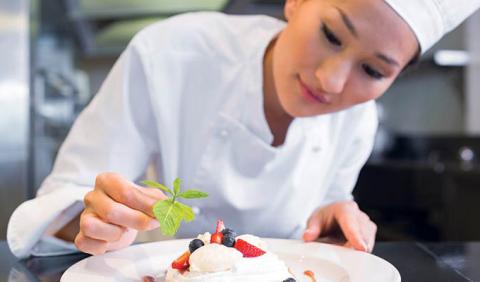 Nashville's best FINE DINING restaurants
Come share our passion for all things DELIZIOSO~ bold flavors, fresh ingredients, fine wines, and lighthearted laughter.
Valentino's Ristorante
37203
Nashville
,
TN
From our humble beginnings on Broad Street in New Orleans to our current position as the world's largest fine dining company, Ruth's Chris Steak House has come quite a long way in its first four decades.
Ruth's Chris Steak House
37203
Nashville, TN
,
TN
Get Maggiano's great food and old world atmosphere delivered right to the door of your home or business. With Maggiano's delivery service you can enjoy an authentic Italian meal almost anywhere.
Maggiano's Little Italy
37203
Nashville
,
TN
Miel Restaurant is located in the historic Johnson's Meat Market building in Sylvan Park, Nashville. Ashley Quick, Miel's Chef, is originally from Charlotte, North Carolina and has lived in Nashville since 2004.
The Tin Angel is often referred to as Nashville's Original Neighborhood Restaurant, and in spirit it was built and is operated to be just that.
Bound'ry Restaurant
37212
Nashville
,
TN
Bombay Bistro fulfills the cravings of delicious north-Indian cuisine. We offer a wide variety of 'chaat'- a popular street food in Delhi & Mumbai. A range of sumptuous buffet followed by scrumptious Dessert is available for lunch.
Bombay Bistro
9040 Carothers parkway, Suite B 111
37064
Franklin
,
TN
The Smith House is the only grand townhouse remaining in downtown Nashville. It was built in the late 1840s and is a magnificent example of ante-bellum Italianate architecture.
The Standard
167 Rosa L. Parks Blvd (8th Ave) North
37203
Nashville
,
TN
Sea Salt, formerly located in the heart of downtown Nashville, now just north of Nashville in Hendersonville.
Sea Salt
209 Indian Lake Blvd, Suite 100
37075
Hendersonville
,
TN
Sinatra Bar & Lounge is an intimate and elevated dining experience located on the first level of the historic Southern Turf Building, offering a Manhattan meets Palm Springs ambiance featuring classic Italian dishes, craft cocktails and live m
Southern Turf building
37219
Nashville
,
TN