Optique Eye Center Nashville
Convenience is what we are about. Optique is an exciting practice that will meet all your eyecare needs and offer a wide range of designer eyewear under one roof.
Optique is located in Park Place Shopping Center, in the heart of Nashville on West End Avenue. Fashion-forward clothing boutiques, chic salons, trendy restaurants, unique specialty stores, and Vanderbilt University surround this convenient locale.
There is ample free parking right in front of Optique, so you never have to fight for a spot.
Hours
Monday – Friday 10am till 6pm
Saturday 10am till 4pm
Appointments are recommended. The doctor is in six days a week. We offer Saturday appointments for your convenience.
Dr. Michele Sonsino was born in Tokyo, Japan, the daughter of an Air Force officer and his wife. She studied biology, communications, and sociology at the University of Illinois and earned her Doctor of Optometry degree from the Illinois College of Optometry in Chicago. While in optometry school, Dr. Sonsino also pursued her clinical education at the University of Chicago and the Veterans Hospital in Boston, Massachusetts. She had particular training in pediatrics and contact lenses.
For years, she split her practice in two locations: a trendy downtown Chicago optical, learning the art of boutique-style eyecare, and in the south side of Chicago, working with disadvantaged patients in the diagnosis and treatment of ocular diseases.
Dr. Sonsino brought these varied experiences to Nashville and introduces a new concept in eyecare: Optique. She is recognized by her colleagues as a leader in pediatric optometry, anterior segment, cataract evaluation and specialty contact lens fitting, such as options for astigmatism and "mature" eyes. Dr. Sonsino is a member of the American Optometric Association and Tennessee Optometric Association. She enjoys tennis, running, and traveling the globe to find hot new frame styles for her patients.
Dr. Jeffrey Sonsino trained in Boston at the New England College of Optometry, where he graduated with research honors. After school, he completed a residency in cornea and contact lenses at Illinois Eye Institute in Chicago. He then moved to Nashville where he was faculty at Vanderbilt Eye Institute for 12 years. As an assistant professor, he was the division chief of optometry, founded the Center for Sight Enhancement, was the director of the Scleral Lens Clinic, authored 9 patents on vision-related medical devices, authored multiple papers, and lectured internationally on contact lens technology.
On the national scale, he is a diplomate in Cornea, Contact Lenses, and Refractive Technology of the American Academy of Optometry. This 5 year review process is the highest clinical designation in the field of optometry and is achieved only after a grueling series of written, practical, and live patient examination testing by his peers. There are around 120 diplomates worldwide and he is the only one in Tennessee who has achieved this milestone.
Dr. Sonsino is on the American Optometric Association's Council on Cornea and Contact Lenses. This is a board of six optometrists who set policy and is the leadership of cornea and contact lenses for all optometrists in the U.S. In this capacity, he deals with education of optometrists, issues related to protection of the public, and works with industry partners on patient safety.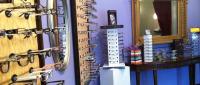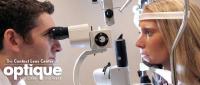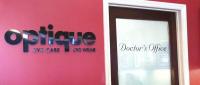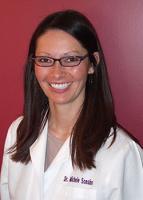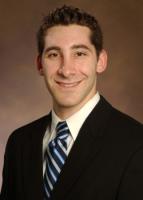 Business Location:
Optique Eye Care Center
2817 West End Avenue Suite 107
37203
Nashville
,
TN
Neighborhood:
--West End / Vandy Area
Downtown Nashville