Tennessee State Parks in Nashville Area
Tennessee State Parks in the Middle Tennessee Area
Although the state of Tennessee manages some unbelievably beautiful parks (listed below) don't forget to check out our other Local Parks, and Local Greenways too. Enjoy your Outdoor Life, Nashville Life!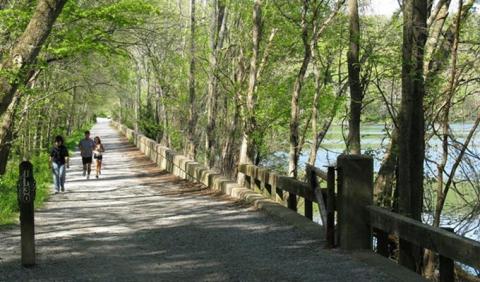 Tennessee State Parks in Middle Tennessee
Radnor Lake is a 1,200-acre natural area located in Davidson County in the Overton Hills approximately eight miles south of downtown Nashville.
Radnor Lake State Natural Area
37220
Nashville
,
TN
Long Hunter State Park is situated along the shore of J. Percy Priest Lake. From Nashville, take I-40 East to Mt. Juliet Road, Exit 226-A. Go south (right) 6.2 miles to the main park entrance. Or, take I-24 east to Old Hickory Boulevard, Exit 62.
Long Hunter State Park
37076
Hermitage
,
TN
Nashville's Bicentennial Mall State Park is a beautiful park full of Tennessee history. Located directly behind the state capital building and next to the Nashville farmers market there is lots of parking and often events.

Bicentennial Mall State Park
37243
Nashville
,
TN
Burgess Falls State Park, located on the Falling Water River, is a day use park, noted for its natural beauty and four waterfalls that cascade down from over 250 feet in elevation.
Burgess Falls State Park
38583
Sparta
,
TN
Montgomery Bell State Park is equipped with a conference center that can host up to 500 people. The onsite restaurant is open every day and available to cater events. Within the center, the inn offers 120 rooms and five suites.
Montgomery Bell State Park
37029
Burns
,
TN
Bledsoe Creek State Park is rich in history. It was once a prime hunting ground for the Cherokee, Creek, Shawnee and Chickamauga Native American tribes.
Bledsoe Creek State Park
37066
Gallatin
,
TN
Fall Creek Falls features an inn with 145 hotel rooms, a restaurant and extensive meeting space. There are also 30 cabins and 222 campsites. Backcountry camping is also available with permit.

The Old Stone Fort was built during the Middle Woodland Period, 1,500-2,000 years ago. Native Americans used this area continuously for about 500 years, eventually leaving it abandoned.
Old Stone Fort State Park
37355
Manchester
,
TN
The Henry Horton State Park offers several lodging options, including an inn, eight cabins, 56 RV campsites, 10 tent campsites, nine primitive campsites and three backcountry campsites. There are also three group campsites available.
Henry Horton State Park
37034
Chapel Hill
,
TN
Pages