The White Orchid Florist is an independently owned and operated flower shop located at the edge of Belle Meade. Our specialty is a focus on unique designs, color and texture.
Flowers tenderize the senses. Color, fragrance and texture are the elements of a good bouquet which should be appropriate and memorable for the recipient. We make every effort to make sure that each and every delivery we make has a "wow" factor.
Let The White Orchid Florist be your first choice for flowers. Our flower shop offers city-wide delivery. See delivery areas.
Ask a question to our florist staff
We encourage unique floral arrangements and designs. We offer a high level of customer care and all of our customers are equally important to us. No request is too large or small.
Submit an inquiry to our florists
The White Orchid Florist
992 Davidson Dr. Suite 104
Nashville TN 37205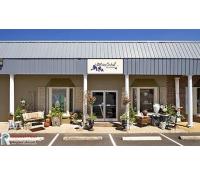 Business Location:
White Orchid Florist
37205-1051
Nashville
,
TN