Nashville Music Attractions
Music Attractions in Nashville Tennessee
Nashville Music Attractions are plentiful, Start with booking your tickets for the Grand Ole Opry every Friday and Saturday night you will see the brightest new stars and the legends of Country Music. Brush up on your Country Music history by visiting the Country Music Hall of Fame, the Ryman (original home of the Opry), and the Johnny Cash Museum all in downtown Nashville. Hear upcoming stars and songwriters at the Bluebird Cafe(arrive early), Tootsies Orchard Lounge or any club on Nashville's Famous downtown strip. Enjoy!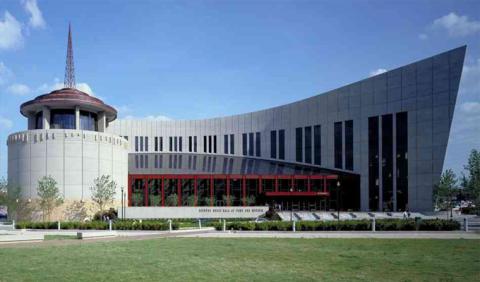 The Country Music Hall of Fame and Museum
The Country Music Hall of Fame and Museum is one of the world's largest and most active popular music research centers and the world's largest repository of country music artifacts. In 2001 they moved into a huge facility in the heart of Nashville's Arts & Entertainment district downtown. This is a must see for all music lovers. Today the museum includes Taylor Swift Education Center, and multi-purpose event rental spaces, and a 776-seat CMA Theater for events that include some of the biggest names in Country Music history.
Nashville Music Attractions
Murfreesboro Symphony Orchestra is the cultural heartbeat of the community, providing professional classical, pops, and youth education music programming for the Middle Tennessee area.
Murfreesboro Symphony Orchestra
37130
Murfreesboro
,
TN
Located in the heart of Music City USA in the historic Lower Broadway District and in the shadow of the Mother Church of Country Music (The Ryman Auditorium), Robert's Western World is Nashville's undisputed home of traditional country music.
Robert's Western World
37203
Nashville
,
TN
Honky Tonk Central is Nashville's latest and greatest honky tonk legendary Lower Broadway. 3 stories (that's right 3 STORIES) of live music, great food and the best time in Nashville!
Did you know that Whiskey Bent Saloon has the largest selection of whiskey on historic Broadway? We are proud to offer a whiskey tasting experience with our own Whiskey Guy.
The Second Fiddle in downtown Nashville, one step inside this Lower Broadway Honky-Tonk and you know you're in Nashville. This is what you imagined Nashville to be, great country music, live entertainment and friendly people.
Nashville's first fully operational winery, City Winery Nashville produces and serves house wines from grape varieties sourced from the finest vineyards around the world including California, Oregon, Washington State and as far south as Argentina.
The legendary Nashville Palace, once the home of the stars of The Grand Ole Opry and television shows such as Hee Haw and Nashville Now near Opryland, is now owned and operated by Jesse Lee Jones, the proprietor of Robert's Western World, the "Hom
The Nashville Palace
37214
Nashville
,
TN
Spanning more than 44,000 square feet, the George Jones Museum features displays of memorabilia and photos, video displays and interactive experiences.
George Jones Museum
37201
Nashville
,
TN
Ascend Amphitheater located near Riverfront Park in downtown Nashville.
As the home of one of the best music scenes in the country, there's no better place for a Hard Rock Cafe than Music City, U.S.A.
The Music City Walk of Fame on Nashville's Music Mile is a landmark tribute to those from all genres of music who have contributed to the world through song or other industry collaboration and made a significant contribution to the music industry
For 90 years 650 AM WSM has been a leader in Country Radio.
Visit us at 650 AM or worldwide at WSMOnline.com.
Originally built in the early 1900s, Marathon Music Works has been restored and adapted to produce a wide array of live music experiences and special events.
LIVE music 7 days a week. Check here to see all the great artists and bands coming to play our Speakeasy.
During our summer hours (May 24 to Sept 30) The Buchanan Log House is open for tours on Tuesdays and Thursdays from 10:00 – 2:00 and on the 4th Sunday from 1:00 – 5:00. for a small fee, no appointment necessary.
Buchanan Log House and Addison Museum
37214
Nashville
,
TN
A Live Music Joint with amazing food & drinks! We feature live music from 11 AM-3 AM every single day! Check us out on historic Lower Broadway!
Mockingbird Theater
230 Franklin Road, Building 6
37064
Franklin
,
TN
Pages