Nashville Outdoor Living Guide
Nashville Lawn & Garden
Make the most of Nashville patios, decks, lawns and all your outdoor areas, plus business resources for keeping your flower beds and bountiful vegetable gardens. We list businesses that will help you enjoy the out of doors at your home. Now days people are not getting out as much as they used to in the past They prefer to have a wonderful experience in their own back yards.We understand this and assist you in accomplishing your goals with Nashville contractors to help with all your outdoor needs.
Banzai Bobs Pools & Spa's is a showcase builder for Pacific Pools. Bob enjoys the challenge of harnessing water and believes the Pacific Pools System reflects current technology in pool construction. If you can imagine it, "He can build it"!
Are you ready to tame your backyard?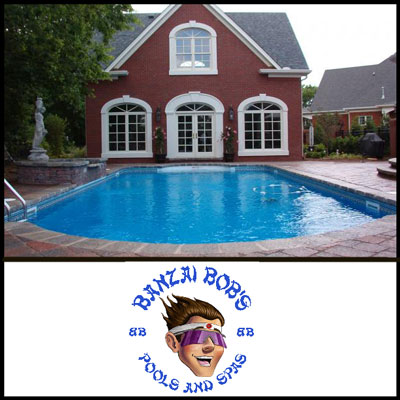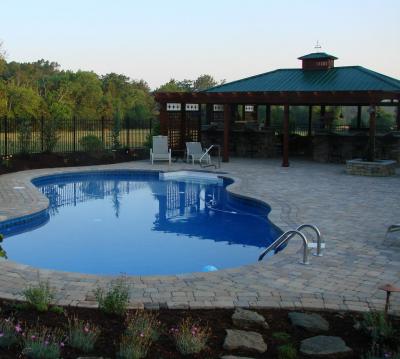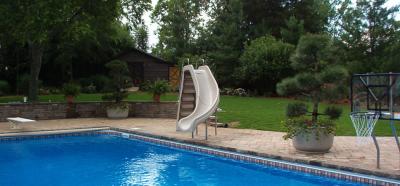 Business Location:
Banzai Bob Pool & Spa
37090
Lebanon
,
TN
Featured Nashville Home & Garden Business
Kitchen upgrades & Bathrooms renovations are His Creations specialties.
Full service construction crew will rebuild your home into a creation of your desire. Jesus Hernandez and his hand picked crew are some of the best craftsmen that anyone would ever put together to create your upgrade home project. Jesus is very familiar with all of today's latest construction materials and methods to best fit the repairs and renovations of your home. They are respectful of the homeowner (and their pets) and never leave a mess at the end of the day. Highly recommended by Nashvillelife (they remodeled our Kitchen) and Angies list.

Elaine McNaron has become one of Nashville, and surrounding areas, premiere designers of window fashions. With over 27 years of experience, she has taken basic window treatments and custom bedding to a new level. Her expertise in window fashion began with her education at Watkins College of Art, Design & Film in 1984 and she has continued to expand her knowledge and skill. Elaine's experience includes residential and commercial work including model homes. With her ability to re-create any design from a drapery pattern to magazine photo, she has maintained a loyal and exemplary clientele thru the years.

ProMow Property Management can help to make your lawn the envy of your Nashville neighborhood while leaving you time to enjoy the attention.

Services Provided:

Lawn Mowing
Mulching
Landscaping
Seeding / Aeration
Irrigation
Tree Care
Pressure Washing / Sealing
Land Excavation
Small Scale Construction

Call us (615) 428-6527 or email for a free quote today.

Enjoy living "green" in a lovely, brand new property that has been designed for convenience and comfort. Make Uptown Flats your new home - a place where quality customer service is our goal.

Uptown Flat's close proximity to downtown Nashville and access to transit lines make it an ideal location to call home.

Uptown Flats, a 3 story, 72 unit apartment community, offers one, two, and three bedroom units with prices beginning at $659.

The project was funded via a federal grant that is part of the Neighborhood Stabilization Program. Leadership in Energy and Environmental Design (LEED) certification is being pursued for this building, which has a sleek, angular, architectual design.

We were the first in the Nashville area, making us the most experience and professional. We specialize in construction, installation, restoring and maintaining your chimney.
Over 85% of our business comes from referrals and repeat clients. Ask around and you will find that we have serviced many of the finest residential, commercial, and industrial buildings in the area.
Our experience and success is a testimony to the commitment we provide to thousands of satisfied customers. We are fully licensed and insured and guarantee our work 100%. Give us the opportunity to be of service to you.

Just in case your not sure about us being the first and most experienced let me share a short story.
I remember when I was about ten or eleven. I would help my father on the weekends and summers. To clean chimneys we would cut down cedars trees at the farm in Chapmensboro, Tn.. We would then bring them to Nashville, Franklin, Brentwood, Belemeade, Bellevue, Hendersonville and many other areas of town. My dad would climb up on the roof and then the chimney, drop a rope down the chimney and I would tie on the cedar tree. He would pull it up through the chimney and drop it onto the ground where I would repeat the process. This is how we cleaned chimney for five or more years before brushes were available. Any doubt now. lol
Chimney cleaning, chimney sweeping, chimney repairs of all types are one of the things we know very well.

SERVICES WE PROVIDE

Chimney Cleaning

Chimney Relining

Complete Chimney care

Build Chimneys from the Ground up.

All Masonry Repairs

INCLUDING NEW BLOCK, BRICK OR STONE WALLS

Home Waterproofing, Basement waterproofing, Crawl spaces and Exterior of Homes.

We have grown our selection of high-quality artificial trees, artificial plants, silk palms and fake flowers to be the largest available online. We proudly offer nearly 15,000 silk trees, flower arrangements, Christmas trees, topiaries, accent greenery and more - to enhance your indoor and outdoor living spaces and business premises. We also stock fake tree decor to add extra flair to your faux trees and plant displays.

Realistic Silk Plants & Fake Trees

Our friendly and knowledgeable staff are always standing by to help you select the perfect silk plant or tree for your specific requirements, guiding you on color and sizing options. Our goal is to blow you away with the realistic beauty and durability of our artificial plants and trees.

As our daily lives become increasingly hectic, the desire for a quiet, peaceful retreat to wind down and recharge the batteries at the end of the day is ever increasing. A screen and glass sunroom is the perfect addition for today's busy lifestyle – a modern improvement on yesterday's porch - allowing you to relax in the outdoors without being at the mercy of the elements.

Business Location:

Betterliving Sunrooms

37129

Murfreesboro

,

TN

Nashville Swimming Pool Builder, Pool Service, Pool Equipment & Supplies

Custom Pool by West Meade PoolsWest Meade Pools in Nashville, TN, is a full service pool company. We provide new pool construction of custom inground gunite swimming pools, both residential and commercial. We also provide pool cleaning service and perform renovations on vintage pools that have seen better days. Water features such as waterfalls are very familiar to us and we'd love to install one for you.

Our retail store has just about anything you might need for your pool and we provide free computerized water testing to make it easy for you to keep the water in your pool in great condition.

West Meade Pools also repairs pool equipment such as pumps, heaters, filters, and cleaners. With the support of our trained and experienced service technicians, you're never alone when it's time to fix something to keep your pool in top condition. We are an authorized Caretaker dealer and in our retail store we carry top-of-the-line chemicals, supplies, and equipment from BioGuard, Pentair, Jandy, Polaris, and Hayward. We can find the perfect piece of equipment to fit your particular backyard environment to assure your family of years of trouble-free fun. We also provide pool inspections for those that are ready to buy or sell a home.

The Wills Company is unique because we offer a complete solution. A design-build firm specializing in residential remodeling, The Wills Company handles all aspects of the renovation process, from beautiful design to expert execution. Our talented design team understands how all of the pieces fit together.