Nashville Outdoor Living Guide
Nashville Lawn & Garden
Make the most of Nashville patios, decks, lawns and all your outdoor areas, plus business resources for keeping your flower beds and bountiful vegetable gardens. We list businesses that will help you enjoy the out of doors at your home. Now days people are not getting out as much as they used to in the past They prefer to have a wonderful experience in their own back yards.We understand this and assist you in accomplishing your goals with Nashville contractors to help with all your outdoor needs.
Banzai Bobs Pools & Spa's is a showcase builder for Pacific Pools. Bob enjoys the challenge of harnessing water and believes the Pacific Pools System reflects current technology in pool construction. If you can imagine it, "He can build it"!
Are you ready to tame your backyard?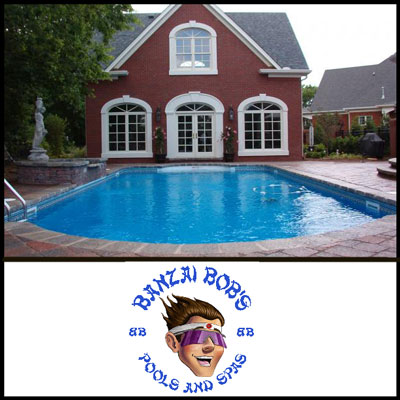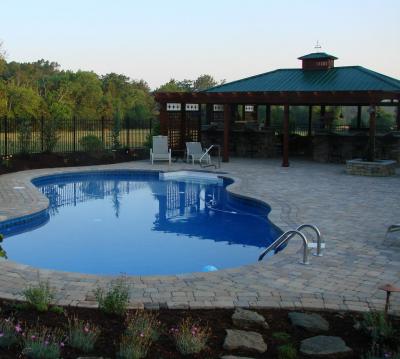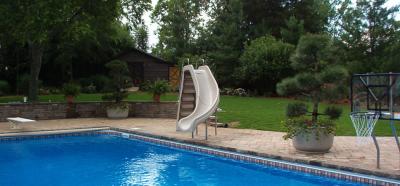 Business Location:
Banzai Bob Pool & Spa
37090
Lebanon
,
TN
Featured Nashville Home & Garden Business
Elaine McNaron has become one of Nashville, and surrounding areas, premiere designers of window fashions. With over 27 years of experience, she has taken basic window treatments and custom bedding to a new level. Her expertise in window fashion began with her education at Watkins College of Art, Design & Film in 1984 and she has continued to expand her knowledge and skill. Elaine's experience includes residential and commercial work including model homes. With her ability to re-create any design from a drapery pattern to magazine photo, she has maintained a loyal and exemplary clientele thru the years.

ProMow Property Management can help to make your lawn the envy of your Nashville neighborhood while leaving you time to enjoy the attention.

Services Provided:

Lawn Mowing
Mulching
Landscaping
Seeding / Aeration
Irrigation
Tree Care
Pressure Washing / Sealing
Land Excavation
Small Scale Construction

Call us (615) 428-6527 or email for a free quote today.

EXPERIENCE LIFE AT GAZEBO... 1, 2, AND 3 BEDROOM FLOORPLANS LIMITED AVAILABILITY - CALL NOW! Spacious apartments set in a secluded, wooded setting in one of Southeast Nashville's most convenient neighborhoods only moments from Downtown, Opry Mills, 100 Oaks, Berry Hill, Vanderbilt, Green Hills, the airport and more! Stop by and meet our friendly staff today.

Ready for a fresh look, but don't want to renovate? Window treatments are a simple and an impactful way to transform your living space. Welcome to Window Coverups, we are the window treatment specialists, willing and waiting to accommodate your every need. We are superior in areas from blinds and custom drapery designs to bedding and hardware. Our professional staff is standing by to assist in creating the design you have always dreamed of.

LEDMyplace is one of the leading manufacturers and wholesale online distributor of Indoor and Outddor LED lighting products since 2012. We are a company aimed at realizing the dreams of industrial, commercial and residential owners. What had actually started off as a distribution company for novelties and general merchandize to gas stations and convenience stores in early 2009 turned out to be a reputable energy systems company on a mass scale.
Our target is to match the idea of most governments having a smart city in every nook and corner of the nation we are serving. We also believe in the idea that without any concern for clean and green environment, human beings can not progress. And, that is why we offer products that are eco-friendly on one hand, and completely healthy, safe and non-toxic to the human body.
At LEDMypace.com the work is really about caring for the customer through offering newer products which are in demand and which are an outcome of leading-edge technology. The professionals at LEDMyplace are focused on addressing the gap between the customer's concern and delivering quality products & services. Our LED lighting specialists are there to assist 24x7 through a live online chat facility -- Lighting Gurus, for all our valuable customers.

As our daily lives become increasingly hectic, the desire for a quiet, peaceful retreat to wind down and recharge the batteries at the end of the day is ever increasing. A screen and glass sunroom is the perfect addition for today's busy lifestyle – a modern improvement on yesterday's porch - allowing you to relax in the outdoors without being at the mercy of the elements.

Business Location:

Betterliving Sunrooms

37129

Murfreesboro

,

TN

Enjoy living "green" in a lovely, brand new property that has been designed for convenience and comfort. Make Uptown Flats your new home - a place where quality customer service is our goal.

Uptown Flat's close proximity to downtown Nashville and access to transit lines make it an ideal location to call home.

Uptown Flats, a 3 story, 72 unit apartment community, offers one, two, and three bedroom units with prices beginning at $659.

The project was funded via a federal grant that is part of the Neighborhood Stabilization Program. Leadership in Energy and Environmental Design (LEED) certification is being pursued for this building, which has a sleek, angular, architectual design.

Nashville Roofing Experts

Nashville Roofing Experts are your number one choice for roofing repairs in the greater Nashville area. If you are looking for a patch job or full roof overhaul our roofing expert contractors will help you get the job done at the most affordable price. We understand there are many Nashville roofing companies to choose from but there there is only one Nashville Roofing Experts. Commercial or residential roofing, we got you covered!

Business Location:

Nashville Roofing Experts

3415 West End Avenue, Suite 101A

37203

Nashville

,

TN