Nashville Area Parks
Best Parks in Nashville and Middle Tennessee
Nashville and Middle Tennessee offers great weather all year long, we can almost say we have four seasons (but you have to question if our mild winters count). We love that Nashville and the surrounding counties are all about the great outdoors there are tons of Greenway trails, Hiking Trails, Walking Trails and Parks to enjoy. Don't miss Tennessee State Parks and our Middle Tennessee Greenways either! Enjoy Life, Nashville Life!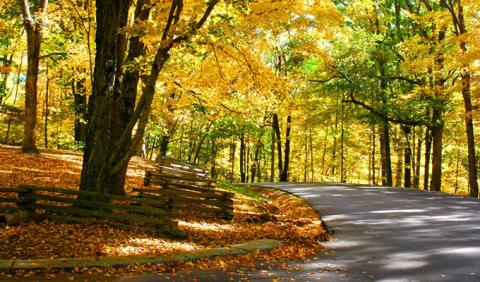 Nashville Parks
East park is often listed as one of the best reasons for living in East Nashville, which is really saying something because East Nashville has a lot to be proud of these days.
East Park located near the heart of East Nashville. The park includes a Community Center, Playground for the kids, and an outdoor amphitheater, Great place to picnic with the family or attend one of the many events hosted at East Park.
Two Rivers Park is a place where folks go to enjoy their time off in an idealistic "Neighborhood Park" Located in Donelson right next to the McGavock high school as well as right down the street from the Historic Two Rivers Mansion .
Bellevue Tennessee's volunteers built the Red Caboose Park in 1996 for Bellevue's Bicentennial Celebration. The park includes playground equipment and an amphitheater.
Memorial Park – 151 East Main Street - 1 shelter - behind tennis courts/wooden playground area. Shelter is located up on the hill behind Kids Kingdom.
Hendersonville's Drake Creek Park offers:
2 Lighted Football Fields
13 Lighted Baseball / Softball Fields
5 Concession Stands
7 Restroom Facilities
3 Basketball Goals (1 lighted)

Hendersonville's Drake Creek Park
37075
Hendersonville
,
TN
Ten miles of trails. Two picnic areas accessible by horseback. Park at the equestrian center, 2500 Old Hickory Blvd. Equestrian Center and Bridle Path Trailhead open from dawn to dusk. Bring your own horse. Warner Parks amenities include:
Edwin Warner Park in Nashville is a favorite park to many in middle Tennessee. There are miles of walking trails. The Model Airplane Field is something to see. Many pavilions for picnics and beautiful greenways.
A favorite Nashville Park open daily from dawn to dusk best known for the Dragon Mosaic Sculpture which is why everyone refers to the park as Dragon Park.
Fannie Mae Dees/ Dragon Park
37212
Nashville
,
TN
Seven Points Campground is a lakeside oasis in the green hills of Tennessee, providing visitors with countless recreational activities on the lake and the surrounding miles of woods and grasslands.
SEVEN POINTS RECREATION AREA
37076
Hermitage
,
TN
Pages