The Best 2016 Fall Activities in Nashville Tennessee
Fall Activities in Nashville and Middle Tennessee
Make this fall the best season for your kids and family by enjoying all that Nashville and Middle Tennessee has to offer! Pack a picnic lunch and enjoy a park or petting zoo. Spend the evening on a Hayride, by a bonfire or navigating a Corn Mazes. Nashville and middle Tennessee is full of activities to help you enjoy Autumn. When a crisp autumn breeze is in the air it is time for Haunted Houses, Ghost Stories, Horseback Riding, Fall Color Tours, Pumpkin Patches, orchards and tons of other fall activities.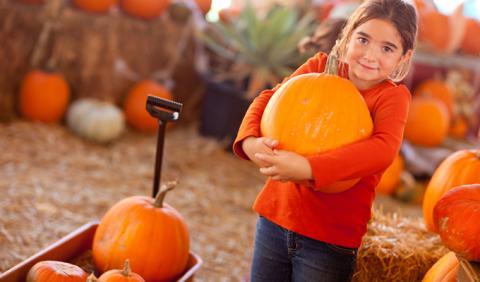 Nashville Fall Activities
Below is a complete list of Nashville and middle Tennessee Fall Activites.
Home to Tennessee's largest petting farm, featuring over 100 friendly animals and exotic livestock; Lucky Ladd Farms is brimming with fun, wonder and adventure.
Lucky Ladd Farms - Fall Activities
37060
Eagleville
,
TN
Adventure Science Center is Nashville's amazing, hands-on science and technology museum for guests of all ages.
Adventure Science Center
37203
Nashville
,
TN
OUR GOAL IS:
TO ASSURE EACH OF OUR RIDERS LEAVE OUR STABLES A BETTER RIDER THAN WHEN THEY ARRIVED.
WE STRIVE TO GIVE EACH AND EVERY CLIENT A REAL CHANCE TO RIDE A HORSE THE WAY HORSEBACK RIDING IS MEANT TO BE.
The mission of Rippavilla Plantation, Incorporated is to preserve, restore and interpret the buildings and grounds of the Cheairs family utilizing the highest standards of scholarship, craftsmanship and preservation in order to create a site that
Rippavilla Plantation
37174
Spring Hill
,
TN
Bring your family and friends and explore Shuckle's Corn Maze. Enjoy the twists and turns as you weave your way through almost six acres of fun-twisting turns! This will be a great way to get some exercise and have fun at the same time.
Shuckle's Corn Maze & Pumpkin Patch
Gallatin,
,
TN
Phone:
615-669-MAZE (6293)
The Gentry Farm has been owned by Rebecca Gentry's family for over 150 years.
Gentry's Farm
1974 New Highway Ninety Six West
37064
Franklin
,
TN
Headless Horseman Hayride
Take a wagon ride down the dark and winding wooded trail. Be sure not to lose your head as the headless horseman tries to make you his next victim!
Haunted House

Creepy Hollow Haunted Woods
37174
Spring Hill
,
TN
Bottom View Farm is having our annual fall festival! We'll be having the traditional events, such as the pumpkin patch, train rides, and activities for the children. We are a working farm, so there's a ton of stuff to see and experience.
Cheekwood Gardens
37205
Nashville
,
TN
Fall Fest at The Hermitage (Home of President Andrew Jackson), is a weekend of fun, music, art, food, and history. Held at the Home of President Andrew Jackson in Hermitage Tennessee - the east side of Nashville.
Only your imagination can limit the party ideas available with Fadd's Party Bus in Nashville TN. Wedding transportation in addition to helping make the Bachelor and Bachelorette Party a safe and wild event.
Fadd's Party Bus
37122
Mount Juliet
,
TN
Come experience our special 90-minute Hermitage Ghost Tours!
Follow your guide on an exciting adventure as they take you on a ghostly voyage into The Hermitage mansion, the First Hermitage cabin and to Jackson's tomb.
We offer Peaches, Apples Chow Chow, Fritters, Honey, Molasses, Cider, Jams, Jellies, Relishes, Dip Mixes & Salad Dressings. Please be sure to call ahead so we can accommodate you to the best of our abilities.
At Canoe the Caney, we offer affordable fun for everyone!
Canoe The Caney
38582
Smithville
,
TN
General Admission includes entrance into Shuckle's Corn Maze, Pumpkin Town, Fiddlesticks Hollow, Wild Fiddle Dee Kingdom & many many activities!
Fiddle Dee Farms
37073
Greenbrier
,
TN
Phone:
(615) 669-MAZE (6293)
2021 Halloween in the Park October 23, 2021, 11:00 AM - 3:00 PM @ Charlie Daniels Park
Each year the city of Mt Juliet host a family friendly fall festival at the Charlie Daniels Park called Halloween in the Park.
Trips are available Thursday, Friday, and Saturday nights starting late September 2021. Trips run each hour from 6:00 pm – 10:00 pm. Reservations must be made and paid in advance! Starting – Call for package details.
Haunted Canoe the Caney
38582
Silver Point
,
TN
The ORIGINAL walking, storytelling tour of downtown Murfreesboro. Join storytellers as they tell the tales of haunted happenings, eccentric characters and true crime. Tours start at 7pm and the last one heads out at 9pm.
The Annual Fall Fest at the Hermitage is a spectacular weekend of art, music, and history at Andrew Jackson's Hermitage: Home of the People's President. Proceeds from the festival benefit the Hermitage. TICKETS TO FALL FEST ARE FREE!
Explore Murfreesboro's most mysterious mansion and experience some of the unusual mourning customs and creepy superstitions of the Victorian era at Oaklands Mansion.
Pumpkins for sale, Six acre Corn Maze, Gourds and Winter Squashes.
Nashville's Premier Children's Mobile Party Business. We are passionate about creating exciting visual and entertainment experiences that your children will cherish for years to come!
Century Farm is now offering wedding events, birthday parties for all ages, and the annual pumpkin patch/corn maze activities in the fall.