Fall Festivals in Nashville Tennessee
Music City Fall Festivals & Activities
Pull out a light sweater and grab your friends and family for some great times in Nashville and Middle Tennessee this fall season. The temperature is perfect for a little outdoor adventure, Hayrides, Corn Mazes, Horseback Riding, Pumpkin Patches all round out the fun of a good old fashioned Fall Festival.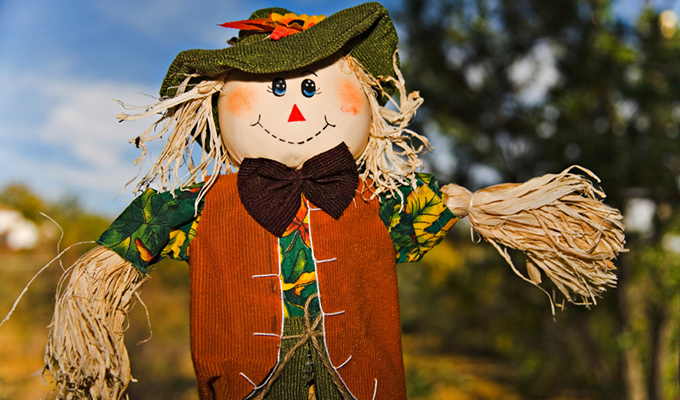 Nashville Fall Festivals
Below is a complete list of Nashville and middle Tennessee Fall Festivals.
Home to Tennessee's largest petting farm, featuring over 100 friendly animals and exotic livestock; Lucky Ladd Farms is brimming with fun, wonder and adventure.
Lucky Ladd Farms - Fall Activities
37060
Eagleville
,
TN
No supernatural story in American history is more famous than that of the Bell Witch. In fact, tales of the spirit were so widespread that they caught the attention of a General and future President, Andrew Jackson.
Haunted Bell Witch Cave & Farm
37010
Adams
,
TN
Nashville's littlest ghosts and goblins are invited to don their favorite costume for The Children's Hospital at Centennial Boo at the Zoo. Join us for eight nights of delightfully frightful fun during our annual Halloween tradition!
Haunted Downtown Nashville Tour

Little Italy can be found in Nashville each year at Nashville Italian Lights Festival. Held on the beautiful campus of St.
Each fall Sam Davis Home Ghost Tours storytelling event gives visitors a chance to hear a different tour of the historic house and property.
Historic Sam Davis Home
37167
Smyrna
,
TN
Do you believe in ghosts? Do you get a thrill from hearing about paranormal activity? If so, The Hermitage Ghost Tours are for you!
Bottom View Farm is having our annual fall festival! We'll be having the traditional events, such as the pumpkin patch, train rides, and activities for the children. We are a working farm, so there's a ton of stuff to see and experience.
Cheekwood Gardens
37205
Nashville
,
TN
This Annual event is The festivals of Mexico and Latin America are world renowned for their colorful decorations, energetic music, and cultural significance. Los Dias de los Muertos, the Days of the Dead, are no exception!
Cheekwood Botanical Garden & Museum of Art
37205
Nashville
,
TN
South of Nashville near the historic Natchez Trace lies Natchez Hills, our boutique family vineyard and winery. We create old-world, handcrafted, small-batch wines using traditional winemaking techniques to ensure the grape's truest expression.
Natchez Hills Vineyard
38461
Hampshire
,
TN
Celebrate everything Nashville at the Made in Nashville annual festival.
Fall Fest at The Hermitage (Home of President Andrew Jackson), is a weekend of fun, music, art, food, and history. Held at the Home of President Andrew Jackson in Hermitage Tennessee - the east side of Nashville.
Each year on the 2nd Saturday in October Nashville's Germantown hosts more than 200,000 people at their annual Oktoberfest celebration that honors beer-drinking and merrymaking of the traditional autumn festival held in Munich, Germany.
The Nashville Greek Festival offers a rich, multi-sensory experience of Greek hospitality and culture.
Nashville Greek Festival
37220
Nashville
,
TN
Music & Molasses Arts & Crafts Festival - This annual country celebration of the harvest season draws several thousand people to the museum each year!
Franklin's favorite celebration of fall returns every October, the festival stretches along Main Street and its avenues and offers tons of festive fun for families.
Halloween In the Park will take place on October 27, 2018, 1:00 PM - 3:00 PM @ Moss-Wright Park
Come ride Tennessee Central Railway Museum's classic traditional American streamlined passenger train through the best fall foliage and scenery in Middle Tennessee!
2019 Dates: September 28th through November 2nd. General Admission includes entrance into Shuckle's Corn Maze, Pumpkin Town, Fiddlesticks Hollow, Wild Fiddle Dee Kingdom & many many activities!
Fiddle Dee Farms
37073
Greenbrier
,
TN
Phone:
(615) 669-MAZE (6293)
Each year the city of Mt Juliet host a family friendly fall festival at the Charlie Daniels Park called Halloween in the Park.
Hay ride: Take a Hay ride to our Pumpkin Patch where you pick your own pumpkin (pumpkin included in admission fee)
Cedarwoods Farm
37110
McMinnville
,
TN
Centennial Craft Fest returns each October to welcome the fall season and celebrate the craftsmanship of local food, drinks, musicians, and vendors. This free family event is held at Centennial Park on West End in Nashville.
Every fall the African American Cultural Alliance host a family oriented African Street Festival with Ethnic Cuisine and International Vendors. Held in Hadley Park in Nashville. Free Admission and Free Parking.
A Nashville fall tradition of celebrating and supporting American handmade craft at this premier event on the lawn in Centennial Park. Shop one-of-a-kind, finely crafted artwork directly from award-winning artists.
The Southern Festival of Books: A Celebration of the Written WordSM is a three-day Festival celebrated each year during the second full weekend of October. It is free and open to the public. No advance registration or tickets are required.
The Annual Fall Fest at the Hermitage is a spectacular weekend of art, music, and history at Andrew Jackson's Hermitage: Home of the People's President. Proceeds from the festival benefit the Hermitage. TICKETS TO FALL FEST ARE FREE!
Explore Murfreesboro's most mysterious mansion and experience some of the unusual mourning customs and creepy superstitions of the Victorian era at Oaklands Mansion.
Nashville's Premier Children's Mobile Party Business. We are passionate about creating exciting visual and entertainment experiences that your children will cherish for years to come!