Nashville Sports & Recreation Guide
Sports and Recreation in Nashville and Middle Tennessee
Never stop playing! Both indoor and outdoor sports and locations where you can join in on the fun. Finding the local sports, games and attractions in Nashville and middle Tennessee can be as easy as checking this site. Let's play ball, start our engines, and get out there and enjoy life, Nashville Life!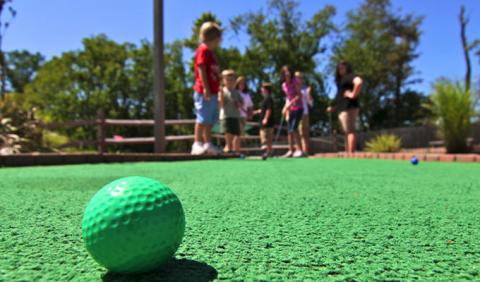 Get Out There!
The only thing better then cheering your favorite team to victory is getting out there and playing yourself. We have some of the best ideas for "playing" in Nashville right here. Do you want to play indoors, because the heat is too much to take or is it the perfect day for some outdoor activities? To be honest we feel like there is enough time in the day for both. Get out and Enjoy Life, Nashville Life!
Sports Recreations & Leisure Activities
There are so many types of sports and leisure activities that we have filtered the listings down, please select from these:
Nashville Sports & Recreation
Ten miles of trails. Two picnic areas accessible by horseback. Park at the equestrian center, 2500 Old Hickory Blvd. Equestrian Center and Bridle Path Trailhead open from dawn to dusk. Bring your own horse. Warner Parks amenities include:
Rocketown was founded in 1994 by Michael W. Smith. The first of its kind in the Southeast, Rocketown has grown into a regional outreach as well as a model for Christian-based relational outreach across the country.
3 - Lighted Baseball/Softball Fields
2 - Lighted Inline Hockey Rinks
4 - Picnic shelters with tables
1 - Lighted Skate Park
2 - Playground Areas
2 - Concession Stands / Restrooms
1 - Walking / Bike Trail
Enjoy Putt-Putt Golf, Golf Driving Range, Golf Teaching Facility, Custom Golf Club Fitting, Batting Cages, Batting Lessons, Pitching Lessons, Go Karts, Bumper Boats, Game Room, Birthday Party, and Private Party Room at Cedar Creek Sports Center.
Cedar Creek Sports Center
37122
Mt Juoliet
,
TN
Hendersonville's Drake Creek Park offers:
2 Lighted Football Fields
13 Lighted Baseball / Softball Fields
5 Concession Stands
7 Restroom Facilities
3 Basketball Goals (1 lighted)

Hendersonville's Drake Creek Park
37075
Hendersonville
,
TN
Hendersonville's Sanders Ferry Park offers:
7 20 x 40 Picnic shelters with grills / tables (Seats 40-50 approx. people)
1 45 x 86 Large Group Shelters with grills / tables (Seats approx. 250 people)

Memorial Park – 151 East Main Street - 1 shelter - behind tennis courts/wooden playground area. Shelter is located up on the hill behind Kids Kingdom.
Bethesda Recreation Center is a volunteer organization providing recreational sports for children ages 3 – 17. Currently, Basketball, Baseball, Softball & Tee Ball leagues are available for children of the community.
Ages: 1st - 11th grade
Camp Type: Day Camp
Camp Focus: Traditional Camp
Camp Dates: May 26 - July 31
Your perfect summer day happens at Whippoorwill Farm Day Camp, a 50-acre farm where campers explore creeks, wooded hills, fields, and the diverse wildlife of Whippoorwill Farm.
Whippoorwill Farm Day Camp
37062
Fairview
,
TN
Music City Raceway (formerly Union Hill Raceway) has some of the fiercest competition anywhere to be found.
Music City Raceway
37072
Goodlettsville
,
TN
Highland Rim Speedway is a 1/4 mile oval asphalt track located off Exit 104 on I-65, just 20 minutes north of Nashville, TN.
Highland Rim Speedway
37073
Greenbrier
,
TN
Nashville Racing is a long time family fun spectator sport. Plan on bringing the entire family but remember the cars are loud so bring protective gear for you and the kids.
Fairgrounds Speedway Nashville
37203
Nashville
,
TN
We are glad that your found your way to us. Stevens Family TaeKwonDo is a full service, traditional martial arts studio located about 20 minutes outside of Nashville, Tennessee in Murfreesboro.
Stevens Family Tae Kwon Do
Murfreesboro
,
TN
At Shin's Martial Arts practice the traditional Korean martial art of Tae Kwon Do. In Tae Kwon Do, all parts of the body are used, and the use of the lower body is emphasized.
Shin's Martial Arts
37221
Nashville
,
TN
Pages