Nashville Sports & Recreation Guide
Sports and Recreation in Nashville and Middle Tennessee
Never stop playing! Both indoor and outdoor sports and locations where you can join in on the fun. Finding the local sports, games and attractions in Nashville and middle Tennessee can be as easy as checking this site. Let's play ball, start our engines, and get out there and enjoy life, Nashville Life!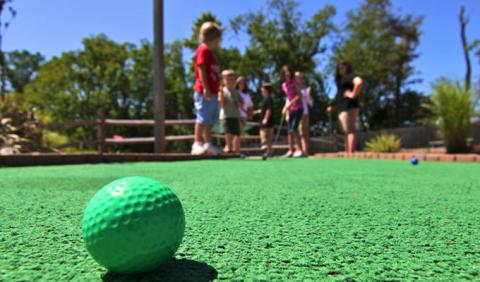 Get Out There!
The only thing better then cheering your favorite team to victory is getting out there and playing yourself. We have some of the best ideas for "playing" in Nashville right here. Do you want to play indoors, because the heat is too much to take or is it the perfect day for some outdoor activities? To be honest we feel like there is enough time in the day for both. Get out and Enjoy Life, Nashville Life!
Sports Recreations & Leisure Activities
There are so many types of sports and leisure activities that we have filtered the listings down, please select from these:
Nashville Sports & Recreation
Highland Rim Speedway is a 1/4 mile oval asphalt track located off Exit 104 on I-65, just 20 minutes north of Nashville, TN.
Highland Rim Speedway
37073
Greenbrier
,
TN
Nashville Racing is a long time family fun spectator sport. Plan on bringing the entire family but remember the cars are loud so bring protective gear for you and the kids.
Fairgrounds Speedway Nashville
37203
Nashville
,
TN
At Shin's Martial Arts practice the traditional Korean martial art of Tae Kwon Do. In Tae Kwon Do, all parts of the body are used, and the use of the lower body is emphasized.
Shin's Martial Arts
37221
Nashville
,
TN
The Sounds' new uniforms will feature home white jerseys, gray road jerseys, and an alternate black "Music City" jersey that will be paired with black pants for all Friday home games to create a striking, all-black look.
MET Summer Academy is a two-week choral retreat for public, private, charter and home-schooled children, as well as students who participate in the MET Singers.
First Tennessee Park is the new name of the Historic Sulphur Dell which was the birthplace of baseball in Nashville Tennessee, will be the Nashville Sounds new baseball stadium.
At Nashville Gun & Knife, we are dedicated to your enjoyable and safe ownership of firearms.
Nashville Gun & Knife
37205
Nashville
,
TN
The Student Recreation Center has become the Vanderbilt Recreation and Wellness Center (VRWC). The new name reflects the combining of Recreation and Wellness that serves our entire community.
Vanderbilt Recreation and Wellness Center
37212
Nashville
,
TN
Bellevue Tennessee's volunteers built the Red Caboose Park in 1996 for Bellevue's Bicentennial Celebration. The park includes playground equipment and an amphitheater.
We provide 1/2 Day or Full-Day Guided Fishing Trips on Percy Priest Lake. Our Guide Service Welcomes Small Groups such as Individuals, Families, or Friends, along with Large Groups up to 30 Anglers.
Ed Martin's Striper & Hybreid Fishing Guide Service
Nashville
,
TN
Since 2011 Nashville Paddle Co. has been the source for stand-up paddleboarding (SUP) in Music City.
River Queen Voyages is downtown Nashville's first and only kayak rental and tour company on the Cumberland River. See the city from a whole new point of view!
At Canoe the Caney, we offer affordable fun for everyone!
Canoe The Caney
38582
Smithville
,
TN
Ford Ice Center is open daily for kids and families to spend a fun and healthy day PLAYING! Also available for birthday parties.
Ford Ice Center
5264 Hickory Hollow Place
37013
Antioch
,
TN
Enter Climb Nashville, the south's destination for indoor climbing. Friendly and experienced staff can teach you how to climb safely and help you share an adventure with your family and friends that they'll never forget.
Climb Nashville West
37209
Nashville
,
TN
Pages