Nashville Sports & Recreation Guide
Sports and Recreation in Nashville and Middle Tennessee
Never stop playing! Both indoor and outdoor sports and locations where you can join in on the fun. Finding the local sports, games and attractions in Nashville and middle Tennessee can be as easy as checking this site. Let's play ball, start our engines, and get out there and enjoy life, Nashville Life!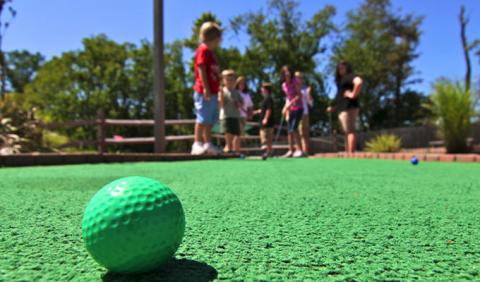 Get Out There!
The only thing better then cheering your favorite team to victory is getting out there and playing yourself. We have some of the best ideas for "playing" in Nashville right here. Do you want to play indoors, because the heat is too much to take or is it the perfect day for some outdoor activities? To be honest we feel like there is enough time in the day for both. Get out and Enjoy Life, Nashville Life!
Sports Recreations & Leisure Activities
There are so many types of sports and leisure activities that we have filtered the listings down, please select from these:
Nashville Sports & Recreation
Ted Rhodes Golf Course is situated on the banks of the Cumberland River in North Nashville. The course was originally called Cumberland Golf Course and was originally a nine-hole course. The first nine at Ted Rhodes was built in 1953.
Ted Rhodes Golf Course
37208
Nashville
,
TN
Located in Historic East Nashville, Shelby Golf Course opened in 1924. It has the distinction of being the first municipal golf course in Nashville.
Shelby Golf Course
37206
Nashville
,
TN
Set in the scenic hills of Percy Warner Park, Percy Warner Golf Course is widely known as one of Nashville's most picturesque and golfer-friendly courses.
Percy Warner Golf Course
37205
Nashville
,
TN
Awards and Recognition
•Top Public Golf Course as rated by PGA.com
•"Top 10 in State" Golf Digest
Hermitage Golf Course
37138
Old Hickory
,
TN
The Governors Club is the premier gated golf community in Middle Tennessee.
The Governors Club
37027
Brentwood
,
TN
Since opening in 1992, Vanderbilt Legends Club has made its mark in the world of golf by receiving national recognition and accolades.
Vanderbilt Legends Club
37069
Franklin
,
TN
The stately beauty of Bluegrass Yacht & Country Club, with its lush and meticulously landscaped surroundings, provide an exemplary private club experience within a tasteful, elegant setting.
Bluegrass Yacht & Country Club
37075
Hendersonville
,
TN
The Nashville Storm is a semi-professional/minor league outdoor football team entering our 11th season of play and our 1st season of play in the National Football Association (after playing our first 10 years of play in the NAFL and PSFL).
Ages: 3-12
Camp Type: Day Camp
Camp Focus: Gymnastics / Tumbling Camp
Camp Dates: See Website camps offered for Summer, Fall Break, Holiday, and Spring Break
Boost Gymnastics is the place in Nashville for fun and fitness camps. Obstacle courses, swimming, Field House play, games, tumbling; we have it all!.

Arcade & Prizes Are you a prize seeker? Rake in the prize points while you play today's hottest game titles! Click here for more details about ticket redemption.

Goofballs Family Fun Center
1113 Murfreesboro Rd. Ste 360
37064
Franklin
,
TN
My name is Robby Stanley. I'm a college student that started this blog to further my career as a journalist. Hockey Night in Nashville is credentialed by the Nashville Predators.
This site contains listings for tournaments and services which have been submitted by email, fax, or other forms of communication.

Closed for the winter - Opening Day is APRIL 2, 2021
Enjoy Acres Of Excitement Including Over 50+ Activities For All Ages!

Lucky Ladd's Petting Farm
37060
Eagleville
,
TN
From the absolute beginner to the highly advanced professional competitor, we offer all forms of partner dancing. Our Nashville dance studios are Nashville's most highly qualified and versatile dance studios in Nashville TN.
Nashville Ballroom
37210
Nashville
,
TN
Pages