Nashville Sports & Recreation Guide
Sports and Recreation in Nashville and Middle Tennessee
Never stop playing! Both indoor and outdoor sports and locations where you can join in on the fun. Finding the local sports, games and attractions in Nashville and middle Tennessee can be as easy as checking this site. Let's play ball, start our engines, and get out there and enjoy life, Nashville Life!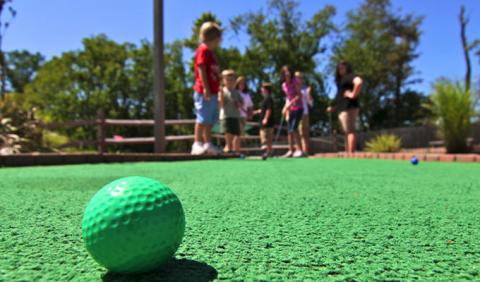 Get Out There!
The only thing better then cheering your favorite team to victory is getting out there and playing yourself. We have some of the best ideas for "playing" in Nashville right here. Do you want to play indoors, because the heat is too much to take or is it the perfect day for some outdoor activities? To be honest we feel like there is enough time in the day for both. Get out and Enjoy Life, Nashville Life!
Sports Recreations & Leisure Activities
There are so many types of sports and leisure activities that we have filtered the listings down, please select from these:
Nashville Sports & Recreation
Fun for the whole family!
Hit After Hit has 7 indoor year-round batting cages for personal instruction and range in speed from 30 to 90 mph. 4 are equipped with Iron Mike machines.

Hit After Hit
37217
Nashville
,
TN
Phone:
615-399-BATS (2287)
Why not throw a party where you don't have to act your age? AMF birthday parties for grown-ups have everything you've always loved about bowling plus the best of birthdays all rolled up into one memorable event!
AMF Pla Mor Lanes
37204
Nashville
,
TN
Find your favorite camping grounds online... They are all here!
Our dance director, and championship level dancer, Anthony Lewis, began his professional dance career at an early age in 1995. Since that time, he has won many awards and dance competition titles, in addition to several "Top Teacher" awards.
Nashville Ballroom
37210
Nashville
,
TN
For as long as I can remember I have loved the feel of a fishing rod in my hand. At thirteen I decided that I wanted to become a professional bass fisherman.
Brian Carper Professional Fishing Guide
Tennessee Lakes = Percy Priest Lake, Old Hickory Lake
Murfreesboro
,
TN
Vikki Chandley LPGA teaching professional
Nashville
,
TN
Fax:
lessons@vikkigolf.com
The Nashville Predators are a professional ice hockey team based in Nashville, Tennessee. They are members of the Central Division of the Western Conference of the National Hockey League.
COME TO MIDDLE TENNESSEE, 3 MILES OFF THE NATCHEZ TRACE PARKWAY, JUST 12 MILES SOUTH OF HISTORIC LEIPERS FORK, IN THE "FLY" COMMUNITY. ENJOY A PLEASURABLE HORSEBACK RIDE ON A GENTLE, FRIENDLY HORSE.
Natchez Trace Riding Stable
931-682-3706
Nashville
,
TN
Fax:
natcheztracestables@yahoo.com
Blanketing the rolling hills of Percy Warner Park, Harpeth Hills is widely respected as one of Tennessee's top public golf facilities.
Harpeth Hills Golf Course
37221
Nashville
,
TN
Located in West Nashville in the Sylvan Park area, McCabe Golf Course is a 27-hole golf course. The original eighteen holes were built in 1942 and have large, tree lined fairways and sand bunkers.
McCabe Golf Course
TN
Nashville
,
TN
Welcome to Two Rivers Golf Course, located in the heart of Donelson, east of downtown Nashville. Our course is a few miles from the famous Grand Ole Opry, the Opry Mills Shopping Mall and the Nashville International Airport.
Two Rivers Golf Course
37214
Nashville
,
TN
Pages