Nashville Sports & Recreation Guide
Sports and Recreation in Nashville and Middle Tennessee
Never stop playing! Both indoor and outdoor sports and locations where you can join in on the fun. Finding the local sports, games and attractions in Nashville and middle Tennessee can be as easy as checking this site. Let's play ball, start our engines, and get out there and enjoy life, Nashville Life!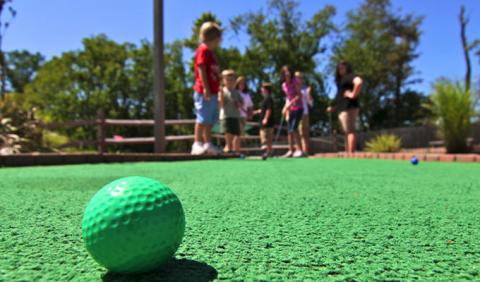 Get Out There!
The only thing better then cheering your favorite team to victory is getting out there and playing yourself. We have some of the best ideas for "playing" in Nashville right here. Do you want to play indoors, because the heat is too much to take or is it the perfect day for some outdoor activities? To be honest we feel like there is enough time in the day for both. Get out and Enjoy Life, Nashville Life!
Sports Recreations & Leisure Activities
There are so many types of sports and leisure activities that we have filtered the listings down, please select from these:
Nashville Sports & Recreation
The Sounds' new uniforms will feature home white jerseys, gray road jerseys, and an alternate black "Music City" jersey that will be paired with black pants for all Friday home games to create a striking, all-black look.
MET Summer Academy is a two-week choral retreat for public, private, charter and home-schooled children, as well as students who participate in the MET Singers.
First Tennessee Park is the new name of the Historic Sulphur Dell which was the birthplace of baseball in Nashville Tennessee, will be the Nashville Sounds new baseball stadium.
At Nashville Gun & Knife, we are dedicated to your enjoyable and safe ownership of firearms.
Nashville Gun & Knife
37205
Nashville
,
TN
The Student Recreation Center has become the Vanderbilt Recreation and Wellness Center (VRWC). The new name reflects the combining of Recreation and Wellness that serves our entire community.
Vanderbilt Recreation and Wellness Center
37212
Nashville
,
TN
Cedars of Lebanon State Park offers 12.5 miles of marked trails for horseback riding. You can also explore hundreds of miles of forestry fire trails in the joining State Forest.
Cedars of Lebanon Riding Stables
37090
Lebanon
,
TN
We provide 1/2 Day or Full-Day Guided Fishing Trips on Percy Priest Lake. Our Guide Service Welcomes Small Groups such as Individuals, Families, or Friends, along with Large Groups up to 30 Anglers.
Ed Martin's Striper & Hybreid Fishing Guide Service
Nashville
,
TN
Since 2011 Nashville Paddle Co. has been the source for stand-up paddleboarding (SUP) in Music City.
River Queen Voyages is downtown Nashville's first and only kayak rental and tour company on the Cumberland River. See the city from a whole new point of view!
At Canoe the Caney, we offer affordable fun for everyone!
Canoe The Caney
38582
Smithville
,
TN
Ford Ice Center is open daily for kids and families to spend a fun and healthy day PLAYING! Also available for birthday parties.
Ford Ice Center
5264 Hickory Hollow Place
37013
Antioch
,
TN
Looking For a New and Exciting Adventure? Look No Further! Nashville FlyBoard IS the Ultimate Adventure in Water Sports! Book a Solo, or Group Session. We'll Provide Everything You Need at the Location of Your Choice.
Downtown Nashville Riverfront Park now includes Cumberland Park . This public space is a family-oriented multi-use play park easily accessible across the river from downtown.
Middle Tennessee Football
37132
Murfreesboro
,
TN
Soaring Eagle Zipline at the Nashville Zoo. Nashville Zoo's new family friendly zip line ride will leave you breathless as you glide through the skies above the Zoo. The Soaring Eagle is the only ride of its kind in Middle Tennessee.
Pages