Nashville Sports & Recreation Guide
Sports and Recreation in Nashville and Middle Tennessee
Never stop playing! Both indoor and outdoor sports and locations where you can join in on the fun. Finding the local sports, games and attractions in Nashville and middle Tennessee can be as easy as checking this site. Let's play ball, start our engines, and get out there and enjoy life, Nashville Life!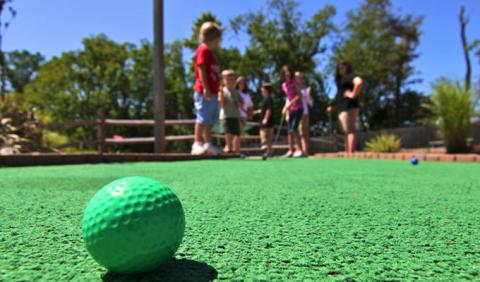 Get Out There!
The only thing better then cheering your favorite team to victory is getting out there and playing yourself. We have some of the best ideas for "playing" in Nashville right here. Do you want to play indoors, because the heat is too much to take or is it the perfect day for some outdoor activities? To be honest we feel like there is enough time in the day for both. Get out and Enjoy Life, Nashville Life!
Sports Recreations & Leisure Activities
There are so many types of sports and leisure activities that we have filtered the listings down, please select from these:
Nashville Sports & Recreation
Call Now to Schedule a lesson! 6I5-948-975O
Black Friar Farm
37082
KIngston Springs
,
TN
Ages: K - 5th Grade
Camp Type: Day Camp
Camp Focus: Science Camp
Camp Dates: See Website Per Day Registration
Adventure Science Center Science Camp provides a wide range of science enrichment programs for youth in grades K_5.
Adventure Science Center
37204
Nashville
,
TN
Ages: 7-11
Camp Type: Day Camp
Camp Focus: Ranch Camp
The Ranch has a rich history of helping young people.
Bill Rice Ranch Day Camp
37128
Murfreesboro
,
TN
Seven Points Campground is a lakeside oasis in the green hills of Tennessee, providing visitors with countless recreational activities on the lake and the surrounding miles of woods and grasslands.
SEVEN POINTS RECREATION AREA
37076
Hermitage
,
TN
Bottom View Farm is having our annual fall festival! We'll be having the traditional events, such as the pumpkin patch, train rides, and activities for the children. We are a working farm, so there's a ton of stuff to see and experience.
Edwin Warner Park in Nashville is a favorite park to many in middle Tennessee. There are miles of walking trails. The Model Airplane Field is something to see. Many pavilions for picnics and beautiful greenways.
Ten miles of trails. Two picnic areas accessible by horseback. Park at the equestrian center, 2500 Old Hickory Blvd. Equestrian Center and Bridle Path Trailhead open from dawn to dusk. Bring your own horse. Warner Parks amenities include:
Rocketown was founded in 1994 by Michael W. Smith. The first of its kind in the Southeast, Rocketown has grown into a regional outreach as well as a model for Christian-based relational outreach across the country.
3 - Lighted Baseball/Softball Fields
2 - Lighted Inline Hockey Rinks
4 - Picnic shelters with tables
1 - Lighted Skate Park
2 - Playground Areas
2 - Concession Stands / Restrooms
1 - Walking / Bike Trail
Enjoy Putt-Putt Golf, Golf Driving Range, Golf Teaching Facility, Custom Golf Club Fitting, Batting Cages, Batting Lessons, Pitching Lessons, Go Karts, Bumper Boats, Game Room, Birthday Party, and Private Party Room at Cedar Creek Sports Center.
Cedar Creek Sports Center
37122
Mt Juoliet
,
TN
Hendersonville's Drake Creek Park offers:
2 Lighted Football Fields
13 Lighted Baseball / Softball Fields
5 Concession Stands
7 Restroom Facilities
3 Basketball Goals (1 lighted)

Hendersonville's Drake Creek Park
37075
Hendersonville
,
TN
Hendersonville's Sanders Ferry Park offers:
7 20 x 40 Picnic shelters with grills / tables (Seats 40-50 approx. people)
1 45 x 86 Large Group Shelters with grills / tables (Seats approx. 250 people)

Memorial Park – 151 East Main Street - 1 shelter - behind tennis courts/wooden playground area. Shelter is located up on the hill behind Kids Kingdom.
Bethesda Recreation Center is a volunteer organization providing recreational sports for children ages 3 – 17. Currently, Basketball, Baseball, Softball & Tee Ball leagues are available for children of the community.
Pages