Nashville Historic Wedding Locations
Historic Nashville Area Wedding Locations
Historic Nashville Mansions and elegant gardens are just the beginning of the the wedding locations that are available to you on your special day.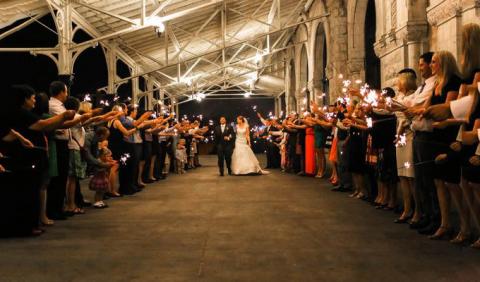 Elegant Rustic Nashville Wedding
The Historic Union Station Hotelis one of the most desirable wedding destinations in Nashville. Create lasting memories at a legendary Nashville wedding venue with the storied charm of the Victorian age.
Nashville Historic Location Wedding Venues
The Hermitage Hotel in Downtown Nashville: Easy Going Elegance, Five Star Luxury
The Hermitage Hotel
37219
Nashville
,
TN
Located just one mile south of Downtown Nashville and Music Row, The Timothy Demonbreun House is Nashville, Tennessee's best and only world-class Bed and Breakfast and private venue which can easily accommodate eighty-five (85) guests for special
Timothy Demonbreun House
37204
Nashville
,
TN
From two American Presidents to socialites at soirées, Historic Carnton Plantation has been a gathering place for ladies and gentlemen over the last two centuries.
Carnton Plantation
1345 Eastern Flank Circle
37064
Franklin
,
TN
The world famous Milky Way Farms on Route 31, south of Nashville, has some of the most scenic, fertile land in Middle Tennessee.
To create the perfect atmosphere for your occasion, you'll need to select the right setting. Schermerhorn Symphony Center offers numerous options, each readily adaptable to your needs.
Schermerhorn Symphony Center
37201
Nashville
,
TN
The Hermitage is a historical plantation and museum was home to Andrew Jackson the 7th President to the United States.
Nashville's Historic, Victorian Wedding Chapel built in 1898 in the artisan section of Historic East Nashville, offers an elegant, totally unique, romantic ceremony and reception location.
Top O'Woodland Historic Inn and Wedding Chapel
37206
Nashville
,
TN
Welcome to the world of the 18th century viewed through the life of General Daniel Smith, surveyor, Revolutionary War hero, U.S. Senator, Indian Negotiator and original owner and builder of his family home: Historic Rock Castle!
Historic Rock Castle
37075
Hendersonville
,
TN
Belle Meade is dedicated to the preservation of Tennessee's history, architecture, hospitality, and equestrian legacy.
Belle Meade Plantation
27205
Nashville
,
TN
Phone:
(615) 356-0501 ext. 125
Union Station is the inspired choice when lodging in Nashville TN. We blend historical design with contemporary luxury, along with Music City touches for a Nashville hotel that is both soothing and fascinating.
Pages
Wedding Locations & Venues
Many Nashville Wedding Locations will book up years in advance so if you want to plan a weeding for the current year you need to start calling right away. Saturdays are the most popular day of the week for weddings so if you are flexible it can open up a lot of options.