Upcoming Music Events in Nashville Tennessee
Upcoming Music Events in Music City
There is no place in the world where you can hear better music than in Nashville Tennessee. This city is full of the top performers, songwriters and musicians the world has to offer. Music events are held in large stadiums and small pubs all over Nashville., It is not just country music,you will hear Rock, Blues, Jazz, Folk, Bluegrass...everything you can imagine you can find it in Nashville and Middle Tennessee.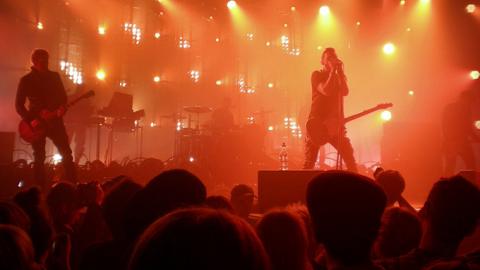 There is no restrictions on music in Nashville after all we are Music City!
Music City - Says it All!
Nashville is known for the giant music events we hold on a weekly basis. From Country stars to Gospel Greats. Nashville has three huge major event buildings in downtown and many more all around the city to host any size event. Nashville is becoming the new "IT City" for conventions bringing groups from all over the world. Opryland host some of the coolest music events right outside of downtown Nashville. Any upcoming music event could not find a better town than Nashville.
Brit Stokes and Rett Anthony singing "I Like You"
UPCOMING EVENTS in NASHVILLE - Select a Category